Here are some quick and easy tips that will have your kids sipping water instead of a sugary drink:
Serve water with meals and snacks. That way kids are sure to get at least four or five cups of water every day.
Keep it cool and make it tasty. Place a pitcher of water in the refrigerator. Try flavoring the water with a few lemon, lime, or orange slices. Halved strawberries and kiwi also make plain water look and taste irresistible. You could also freeze your kid's favorite fruit juice in ice cube trays and let them add a few colorful and flavorful cubes to their cup of water.
Buy wacky water bottles. For each of your kids, purchase a one-liter, colorful water bottle. Fill it in the morning and let your son or daughter take it to sip on the school bus, in the classroom, and during lunch. Refill the bottle after school and encourage your child or teen to sip throughout the evening, too.
Invest in a home water cooler. Kids enjoy going to the water cooler and pressing the button to get themselves a fresh glass of water. Be sure to pick up some fun cups for them to sip from.
Raise seat-belt sippers. Keep a stash of bottled water in the car and the kids can drink water while you drive. They'll be hydrated and you'll be happy if they spill -- water is a lot easier to wipe up than sticky juice or soda.
Walk on by and sip. Whenever kids walk by a water fountain, encourage them to take a drink!
-Set an example. The best way to get your kids to drink more water is to drink water yourself!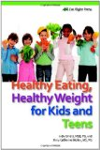 Continue Learning about Healthy Eating For Children & Teens