Being creative with fruits and vegetables can make your child's school lunch healthy and fun. Use an eight-section slicer/corer to quickly cut a whole apple or pear, and put about 2 tablespoons of peanut butter in the middle to hold the sections together. Pop it in a cute plastic apple container (available online), and it will be the hit of the lunch table.

If your child likes veggies, make them center stage. Spread whole-wheat bread, pita bread or tortilla wrap with hummus, tapenade or pesto -- or a tasty blend of pesto and plain yogurt. Top with your child's favorite shredded or chopped veggies; good options include tomatoes, cucumbers, peppers, squash, pickles, celery, carrots, sprouts and lettuce.

Tip: Add low-fat cheese, nuts or hard-boiled egg if you want extra protein.
Here are some tips to help you make sure lunch includes fruits and vegetables:
Quick and easy. Capitalize on healthy convenience foods. Look for prepackaged baby carrots and dip, pineapple slices, mini-boxes of raisins or dried fruit, and single-serve cans of fruit like diced peaches and pears packed in juice. (To save money, you can also make your own grab-and-go, single-serving packages.)
Shake it up, baby! Fill a plastic container with lettuce, diced bell peppers, dried cranberries, and chickpeas -- or any diced fruit or veggie -- and drizzle a small amount of fat-free ranch dressing on top. Tell your child to shake it up and enjoy. For a more complete lunch, add diced chicken breast or ham and fat-free whole grain croutons.
Give them the right stuff. Stuff a whole grain pita pocket with leftover roasted veggies. Eggplant, bell peppers, zucchini, and onions are easy to grill and hold up well in a lunchbox or bag. Or make tuna or chicken salad with finely diced veggies like green onion, celery, or jicama and blend of fat-free or low-fat plain yogurt and fat-free mayo (for a fruity twist, add grapes or pineapple tidbits, too).
Slurp their veggies. For lunch at school, fill a thermos with hot vegetable soup, or pack a frozen vegetable juice box -- it will thaw by lunch and be ready for sipping.
Send fruity love notes. Make fresh fruit more appealing. Draw a funny face or write a joke or friendly reminder (soccer @ 2 pm!) on a banana or orange peel for kids to see.
Peanut butter and no jelly! Instead of jelly, add sweetness to a peanut butter sandwich with pear or apple slices, raisins, or sliced grapes.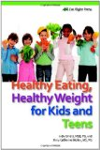 The best way to pack more fruits and veggies in your child's lunch is to get them involved with the planning process. Research shows that if the child is more active in helping to plan their lunch meals, they will eat it!

Try these healthy Backpack Lunch Ideas: http://people.bu.edu/salge/Backpack%20Lunches%20For%20Kids.pdf Remember that fruits and vegetables can be canned, frozen (thawed), dried or fresh as healthy food choices. You can pack a trail mix with nuts and dried cranberries for a serving of fruit that is non-perishable or a whole piece of fruit like apples, oranges, mangos, bananas, pears, berries or melon. For a fun addition to your lunch meal, prepare fruit or vegetable kabobs which can be served with a sweet or savory yogurt dip.

Raw or grilled vegetables can be added to your sandwich or served on the side with a dip like hummus. Sliced cucumbers, radishes, grape tomatoes, or bell pepper strips are delicious and can be prepped the night before. Assorted baby bell peppers are so sweet you will not need to even pack a dip.
Continue Learning about Healthy Eating For Children & Teens