Start feeding them healthfully now. Even if your child is still almost a baby, begin keeping a wide selection of healthy foods at home. You want him to learn to eat nutritious food early -- even if he doesn't have a clue what he's eating! The earlier he's exposed to good habits, the easier it will be to make them second nature.

From The Smart Parent's Guide: Getting Your Kids Through Checkups, Illnesses, and Accidents by Jennifer Trachtenberg.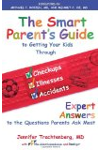 Believe it or not, you can start teaching your child healthy eating habits in utero! Research shows that baby's first food preferences can be altered by his mother's food choices. The phenomenon is so important that it prompted the American Academy of Pediatrics to make a remarkable statement in 2006. They said:

"Both amniotic fluid and breast milk provide flavor exposure to the fetus and infant. These exposures influence taste preference and food choices after weaning. Thus, exposure to healthier foods through maternal food consumption during pregnancy and lactation may improve acceptance of healthy foods after weaning. Because infant responses to taste are different from mature taste, these early exposures may be critical in determining food preference later in life."

Clearly, it's never too early to start teaching your child healthy eating habits!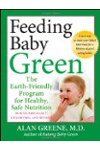 Continue Learning about Healthy Eating For Children & Teens