Family meals are great times teach about healthy eating and behaviors. Even letting kids participate in the preparation process will help develop cooking kids -- maybe even a quick chemistry lesson! Kids that see their parents eating fruits and vegetables will want to do the same. In addition, family meals are bonding times and lets kids share stories or lessons they learned that day. Studies show that children who participate in family meals are less likely to have behavior issues and perform better in school.
Kids who sit down and eat regularly scheduled meals with their family have:
Better eating habits. Kids who eat meals with their family tend to eat more fruits and vegetables and consume less fried food, soda, and saturated fat compared to those who do not eat regularly with their families. Kids who eat family meals also get more calcium, iron, fiber, and vitamins -- all of which are important for kids' growing bodies. In addition, dinner routines established when kids are young seem to carry over to adulthood, which may lead to lifelong healthier eating habits.
Good grades. Family meals seem to give kids an edge in the classroom. Children who share meals with their family most nights of the week tend to do better on tests and get higher grades, and they are less likely to miss school.
Positive relationships with their parents. Family mealtimes promote parent-child communication. Children who eat with their parents tend to have a more advanced vocabulary than those who don't. Mealtimes also provide a time and place for in-depth talks, relaxation, and catching up on family news.
Greater self-esteem. Teens who take part in regular family meals are less likely to smoke, drink alcohol, or use marijuana and other drugs. They also are less likely to feel depressed and tend to get along better with their parents.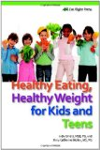 Family meals are critical in promoting healthy eating among children. Several academic studies have demonstrated that children who participate in regular family meals are more likely to engage in a healthy diet as they grow up. A study by the University of Minnesota, published in the Journal of the Academy of Nutrition and Dietetics, found that adolescents who eat with their families grow up to be healthier adults. Below are a few key findings:
They are likely to eat more fruit, dark-green and orange vegetables and key nutrients.
Girls who participate in more family meals are more likely to eat breakfast as adults.
Boys are more likely to consume more calcium, magnesium, potassium and fiber when they grow up.
Another study by the University of Minnesota, published in the August 2004 issue of The Archives of Pediatrics & Family Medicine, demonstrated a relationship between frequent family meals and better nutritional intake and decreased risk of unhealthy weight control practices. The study also found that frequent family meals are related to decreased risk of substance abuse.
Overall, the evidence is overwhelming. Children significantly benefit if they eat together as a family. So even if you have not frequently eaten together as a family, it's never too late to start modifying your schedule to make this happen. As shown through the research, the benefits last longer than the meal!
There are tools that can assist families lead healthy and active lives. The Together Counts Campaign, www.togethercounts.com, is a great tool. On this website you will find:
Participation across the country is displayed on a site map, with the states ranked by levels of participation.
Families are asked to pledge to eat meals together and engage in physical activity together as a family.
Tips that offers advice and recommendations that fuel participation and progress.
Rewards and incentives offer positive reinforcement for families to eat and exercise together.
Mobile apps give participants access to log and track their progress anywhere.
Start impacting your child's life tonight by having a great family meal together!
It's important for you and your children to eat dinner together as a family at least five nights a week. Even if it's takeout, the simple act of sharing a meal as a family leads to well-adjusted kids who do better at school, have better relationships with their friends and are less likely to do drugs or become depressed. They also have healthier diets than kids who don't eat with their families and are less likely to be overweight or obese.
Continue Learning about Healthy Eating For Children & Teens