The current Food and Drug Administration (FDA) daily value for adults and children four years old and up for niacin is 20 mg/day. However, the tolerable upper intake level for one-to-three-year-old children is 10 mg/day. For children ages three to eight years, this level is 15 mg/day.

Zinc deficiency is rare in the United States, with only 10% of all Americans ages 2 and older having intakes below the estimated average requirement. The dietary needs for zinc can be addressed through natural sources and, as an alternative, low levels of fortification. Yet, 3% of cold cereals have zinc fortification levels at 30% or more of the adult daily value, and nearly a third of cold cereals have zinc fortification at 20 to 25% of the adult daily value. The Food and Drug Administration classifies such fortification levels as "high." The result of high zinc fortification of breakfast cereals, a food commonly eaten by children, is that 13 to17 million American children are ingesting amounts of zinc that exceed the tolerable upper intake levels set by the Institute of Medicine.
Continue Learning about Healthy Eating For Children & Teens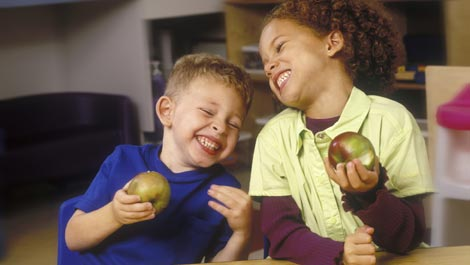 Nutrition is important for healthy child development. Encourage healthy eating by teaching your child or teen correct portion sizes, healthy snacks and the importance of the five food groups. Avoid giving your child food that is h...
igh in calories, saturated fats and added salt and sugar. Find out if your child needs vitamins or supplements. While some weight fluctuation is normal, it could point to an eating disorder ir your child becomes overweight or underweight. Involve your child in preparing healthy recipes for the whole family. Learn more about healthy eating and healthy living for your child with expert advice from Sharecare.
More