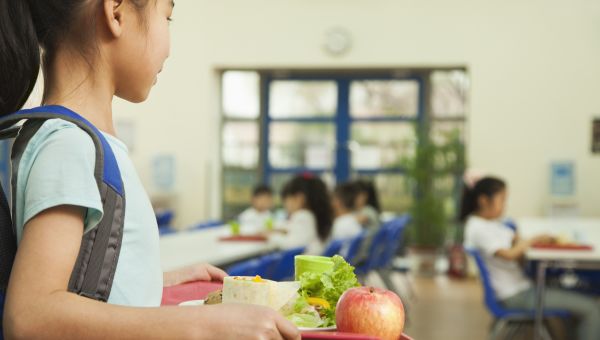 By the time he graduated from Hogwarts, Harry Potter had battled a never-ending-array of evil forces. But those confrontations are nothing compared to the evil, unhealthy foods kids in elementary, middle, and high schools have face in school cafeterias every day.
Food and beverage companies spent $149 million on in-school marketing campaigns in 2009. Three years later, 51 percent of high schools had company-sponsored vending machines (at least now the Affordable Care Act will make them post nutritional info). And almost 66 percent of elementary schools now offer kids coupons for life-shortening, brain-fogging fast food discounts. Even worse, 19 percent of high schools actually serve branded fast food in their cafeteria daily.
Related: How Can I Pack My Kids a Healthy Lunch?
If you're a parent who's vigilant about protecting your children from the hazards of fast food, you still can't prevent them from being bombarded with "Eat this junk now!" messages 200 days a year!
Related: How Can I Help My Child Make Healthy Cafeteria Choices?
Here are some ways to shield your kids from unhealthy school foods:
Lobby school administrators (ask them to act as leaders) for changes.
Work to create other avenues for fund raising, like a family sports day in conjunction with sport shoe manufacturers (hey, it's worth a phone call).
Empower your kids to make smart choices—one study found kids who pay cash for meals order fewer sweets, more healthy foods and 10 percent fewer calories than kids who use debit-like cafeteria meal accounts.
Keep talking to your children about making healthy food choices at school and don't give up the fight to make school a place of learning -- and good health!
Related: How to Advocate for Healthier Food at your School Cafeteria
Medically reviewed in December 2018.