A number of factors make children's excessive intake of vitamin A, zinc and niacin a health concern:
These micronutrients are present naturally in food and are also added to many foods children and toddlers eat, including milk, meat, enriched bread and snacks.
Many cereals and snack bars are fortified at levels that the Food and Drug Administration considers high, exceeding the amounts children need and in some cases exceeding the safe upper limits for young children in a single serving.
Intentional or accidental fortification "overages" by manufacturers can make actual exposures greater than the amounts indicated on the nutrition label.
Many children eat more than a single serving at a sitting because the serving sizes listed on many packaged foods do not reflect the larger amounts people actually eat.
A third of all children, and as many as 45% of the younger age groups, take dietary supplements.
Continue Learning about Healthy Eating For Children & Teens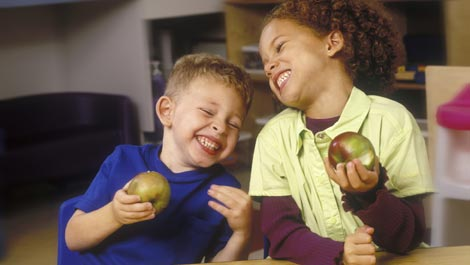 Nutrition is important for healthy child development. Encourage healthy eating by teaching your child or teen correct portion sizes, healthy snacks and the importance of the five food groups. Avoid giving your child food that is h...
igh in calories, saturated fats and added salt and sugar. Find out if your child needs vitamins or supplements. While some weight fluctuation is normal, it could point to an eating disorder ir your child becomes overweight or underweight. Involve your child in preparing healthy recipes for the whole family. Learn more about healthy eating and healthy living for your child with expert advice from Sharecare.
More