Kangaroo care is a way that parents "wear" their baby for a period of time each day. Kangaroo care involves skin-to-skin contact between infant and parent. The baby is dressed in only a diaper and placed in a prone and upright position between the mother's breasts or on the chest of the father. The infant's back is covered with a cotton blanket or the parent's shirt. Thus the infant is snuggled inside the "pouch" formed by their parent's shirt, similar to a kangaroo's pouch.
To obtain maximal benefit for preterm infants, kangaroo care is typically practiced for 2-3 hours per day over a period of days. For medically stable infants there is no maximum duration for kangaroo care.
Kangaroo care has been shown to stabilize the preterm infant's heart rate, breathing, improve oxygen saturation levels, increase weight gain and decrease crying. For the parent kangaroo care increases feelings of closeness with the infant, confidence in their ability to care for their infant and a sense of control.
Many cultures practice what's called "kangaroo care"—that is, skin-to-skin contact between parent and newborn child. Early on, this method was found to increase the survival rates for low birth-weight infants. It's now being used as an adjunct to help treat preemies, but you can also use the method to improve the parent-child relationship. It usually involves skin-to-skin contact (his front to your chest) for two to three hours a day, and it's been linked to such things as calmer babies, improved breathing, fewer infections, and better sleep synchronization between mom and child.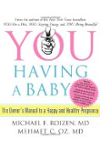 Kangaroo care is holding a baby on the bare chest of the mother or father and can be a strong bonding tool for both the baby and parents.
Continue Learning about Healthy Baby