Babies need lots of stuff--all the time. So prepare an extra baby bag…or two. Give one to anyone else who will be caring for your baby. That way all the necessities will be available if an outing takes longer than expected. A well-stocked baby bag should include the following:

• five diapers (at least)
• changing pad
• baby wipes
• diaper cream
• plastic bags for dirty diapers or clothes
• formula, bottle, and nipple (if formula feeding)
• burp cloths
• bottle of water (to mix formula, clean up messes, or drink yourself )
• change of clothing (for baby and you)
• blanket
• pacifier (if your baby uses one)
• infants' acetaminophen (Tylenol)
• hand sanitizer
• list of important information—pediatrician's phone number, recent weight of baby, allergies (if any), immunization records

Don't forget to restock items as they are used so you're always ready to go anywhere, anytime.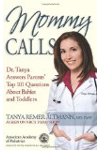 Continue Learning about Healthy Baby