There are several things to consider when choosing a stroller:
If you live in the country or suburbs, get a newborn car seat with a stroller attachment. That way you'll have fewer worries about waking him when you move from car to stroller. If you live in the city or do a lot of errands by foot, a carriage that can be positioned to lie flat with a large basket underneath might be your best bet.
Jogging strollers and umbrella strollers don't offer back support and are not good for newborns.
When "test driving" a stroller in the store, consider how heavy it is, how the restraint straps fit, whether it has a removable seat that you can clean, the handle height (and whether it's adjustable) and whether or not you'll be having more than one child in a stroller at any given time.
There is some research to suggest that rear-facing strollers are better for a baby's brain development than forward-facing ones. The rear-facing ones allow better interaction between caregiver and child, while forward-facing strollers expose kids to more white noise, like traffic and wind.
If you're going to get around using an on-the-body carrier, the baby needs to be seven days and seven pounds before you use it.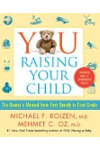 Just as with a car seat, you will want to buy a safety-approved stroller for your newborn baby. Many options are available, including ones that allow you to attach the car seat to the stroller. Never leave your baby alone in the stroller.
Some features to look for in a stroller include the following:
five-point harness that is securely attached to the stroller
brakes that lock and work well
storage area located behind and low to the ground, so items will not fall onto your baby
reclining back
canopy to protect your baby from the elements
If the stroller has leg-hole openings, be sure that you can close them when your baby is reclined and resting.
Continue Learning about Healthy Baby