Safety standards: When you buy a crib, look for the Juvenile Products Manufacturing Association certification. This ensures that the product was tested for quality and safety. Also check BabyCenter's Product Recall Finder to see whether your crib – or the one you're planning to buy – has been recalled.
Slats no more than 2 3/8 inches apart: Your crib should have slats that are close enough together to prevent your baby's head from slipping through or getting stuck. The distance between the crib slats must be no more than 2 3/8 inches (about the size of a soda can).
Safe corner posts: If the crib has corner posts, they should be no higher than 1/16 of an inch (unless they're over 16 inches high to support a canopy). If corner posts are higher than 1/16 of an inch, clothing can catch on them and injure or choke an infant.
Adjustable mattress height: Most cribs let you change the height of the crib mattress by simply raising or lowering the mattress support. The time to lower the mattress is when your child begins sitting up. As kids get more active and move to pulling up and standing, you don't want them to climb or fall out of the crib.
Stability: Give the crib a good shake in the store or after you put it together at home. If it wobbles or rattles, it may have been put together improperly. But wobbling or rattling could also be a sign that you should look for a sturdier crib.
Frame size: The crib interior should snugly accommodate a standard crib mattress – at least 51 3/4 inches long by 27 3/4 inches wide. If you can fit two fingers between the side of the mattress and the crib, the mattress is too small. This poses a significant danger, as babies can and do get trapped in that space. Make sure that even with a mattress in place, the crib sides are tall enough to keep your baby safely inside.
Versatility: Many cribs are designed to convert to a toddler bed, a children's bench, or even the headboard and footboard for a full-size bed. While this sounds appealing, make sure that the crib makeover is relatively easy to perform and that you like the look of the new furniture.
Reviewed by the BabyCenter Medical Advisory Board
Last updated: February 2011
When buying a crib, look for the following criteria:
A firm, tight-fitting mattress (so baby can't get trapped)
No missing, loose, or broken screws or brackets
No more than 2 3/8 inches between crib slats (so baby's head and body cannot fit through the slats)
No corner posts over 1/16th inch high (so clothing can't get caught)
No cutouts in the headboard or foot board (so head doesn't get stuck)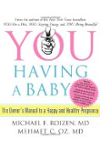 Continue Learning about Healthy Baby