Your intake should be approximately 60-65% of calories from carbohydrates and the balance, split between healthy fats and protein. Volleyball requires explosive power, quickness, strength, endurance, and precision. Competitions can last several hours and tournaments can go on for days. Your calorie needs depend on the intensity and duration of your training and competition, as well as your age, gender, height, and weight. A 130-pound volleyball player uses about 8.4 calories per minute of vigorous volleyball play. A 180-pound athlete burns about 10.4 calories per minute of play.
Continue Learning about Healthy Eating For Athletes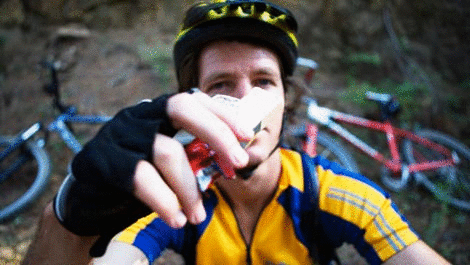 Your body needs adequate fuel for athletics. Eat a healthy meal or snack loaded with proteins and carbohydrates. Consume carbohydrates like bread, pasta, fruit, cereal and vegetables so you have quick energy during exercise. And, ...
the protein (grilled chicken, fish) you eat will help your muscles recover and grow, and also keep the blood cells healthy to deliver oxygen and nutrients. By drinking 16 ounces of water a few hours before exercise will help you stay hydrated. Its OK to use sports drinks if you perspire heavily, if the temperature and humidity is high, if you're playing a team sport or if you're exercising for more than 60 minutes. They provide necessary carbohydrates and sodium.
More