The most obvious limitation you have as a cyclist is that you're on a bike! Depending on the type of cycling you are doing, it is probably a mixture of aerobic (long easy flats), anaerobic (tough hills), and combo (rolling hills) riding. If you're doing most of the first, and ride less than 200 miles a week, you should concentrate on eating a healthy diet, and replacing the water you lose while riding.
Continue Learning about Healthy Eating For Athletes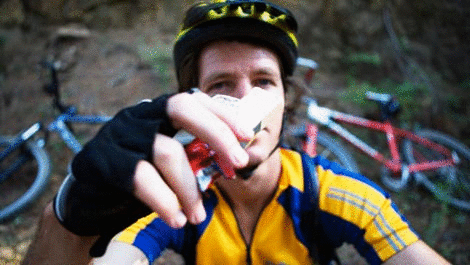 Your body needs adequate fuel for athletics. Eat a healthy meal or snack loaded with proteins and carbohydrates. Consume carbohydrates like bread, pasta, fruit, cereal and vegetables so you have quick energy during exercise. And, ...
the protein (grilled chicken, fish) you eat will help your muscles recover and grow, and also keep the blood cells healthy to deliver oxygen and nutrients. By drinking 16 ounces of water a few hours before exercise will help you stay hydrated. Its OK to use sports drinks if you perspire heavily, if the temperature and humidity is high, if you're playing a team sport or if you're exercising for more than 60 minutes. They provide necessary carbohydrates and sodium.
More