How much fluid should I drink during exercise?
Fluid and electrolyte (primarily sodium) losses during exercise can vary tremendously per individual and are also heavily influenced by environmental conditions, intensity of activity, age and heat acclimatization state. Guidelines for fluid consumption during sport are as follows:

Adults and Older Adolescents: Drink about 6-12 fluid ounces of water or sports drink every 15-20 minutes to maintain optimal hydration during activity. Keep in mind that one medium mouthful of water is equal to about one ounce.

Youth: Supervisory staff, such as coaches, should advise and provide opportunities for young children between the ages of 9-12 years to drink 3-8 fluid ounces of water or sports drink every 20 minutes of activity.
Proper fluid intake during exercise helps sustain exercise performance and proper functioning of the body's systems. For exercise events lasting one hour or less, drinking 12 to 20 ounces of water or a properly mixed sports drink approximately two hours before the event or workout is usually sufficient. For longer exercise events, drink 6 to 12 ounces of both water and a properly mixed sports drink every 15 to 30 minutes during activity.

(This answer provided for NATA by the Appalachian State University Athletic Training Education Program.)
Continue Learning about Healthy Eating For Athletes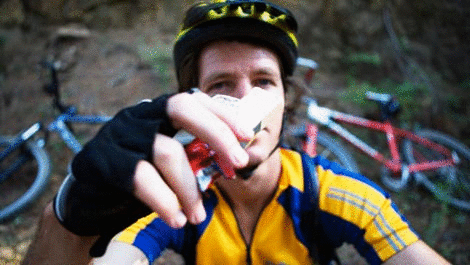 Your body needs adequate fuel for athletics. Eat a healthy meal or snack loaded with proteins and carbohydrates. Consume carbohydrates like bread, pasta, fruit, cereal and vegetables so you have quick energy during exercise. And, ...
the protein (grilled chicken, fish) you eat will help your muscles recover and grow, and also keep the blood cells healthy to deliver oxygen and nutrients. By drinking 16 ounces of water a few hours before exercise will help you stay hydrated. Its OK to use sports drinks if you perspire heavily, if the temperature and humidity is high, if you're playing a team sport or if you're exercising for more than 60 minutes. They provide necessary carbohydrates and sodium.
More