Having and keeping a healthy body should be a goal for everyone, no matter your fitness level. In this video, Dr. Joy Dubost offers four steps to ensuring good health and optimal performance.


There are several things that are very important for a female athlete to maintain a healthy body. The first thing is the athlete needs to have a balanced and healthy diet. Athletes need to make sure they are consuming enough calories to meet the demands of their training. Complex carbohydrates (whole grains, vegetables and fruits) should be 50-70% of your daily calories with protein making up 10-25% and at least 20% of their calories coming from fat. Foods that are high in calcium such as cheese, milk and dark leafy greens can also be extremely beneficial for bone density.

Aside from the diet, proper training and rest is essential. Weight training and overall core strength is extremely important to help reduce the risk of injury. On the other hand it is important for the athlete to give their body a break throughout the week and let their body recover. When athletes do not get enough sleep and rest, it increases the risk for injury and they will not see an improvement in their performance from training.
Female athletes dedicate a lot of time and effort to physical training for their sport. In addition to sport-specific training, it's important to choose a healthy diet that provides optimal amounts of energy, vitamins and minerals. Some female athletes focus too much of their attention on their body weight, and unnecessarily limit the amounts and types of foods they eat. Working with a registered dietitian who understands your sport and can help you develop a healthy diet both for sports success as well as overall good health is crucial.

Adequate sleep is something athletes sometimes overlook, not realizing that rest is a crucial part of muscle recovery. Making sure that you schedule enough time for sleep will also contribute to overall health.
Continue Learning about Healthy Eating For Athletes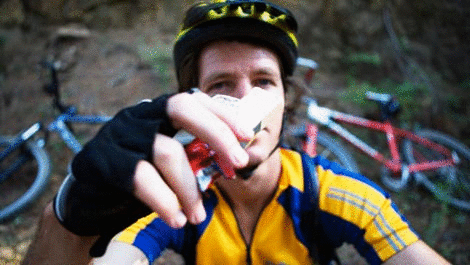 Your body needs adequate fuel for athletics. Eat a healthy meal or snack loaded with proteins and carbohydrates. Consume carbohydrates like bread, pasta, fruit, cereal and vegetables so you have quick energy during exercise. And, ...
the protein (grilled chicken, fish) you eat will help your muscles recover and grow, and also keep the blood cells healthy to deliver oxygen and nutrients. By drinking 16 ounces of water a few hours before exercise will help you stay hydrated. Its OK to use sports drinks if you perspire heavily, if the temperature and humidity is high, if you're playing a team sport or if you're exercising for more than 60 minutes. They provide necessary carbohydrates and sodium.
More