Hitting the wall generally refers to depletion of glycogen stores while performing endurance exercise. It is a feeling an athlete gets when they "run out of steam" or "bonk out". This can be prevented by eating adequate amounts of simple carbohydrates both before and druing endurance exercise. Hydration can also play a role in hitting the wall, so make sure that you are well hydrated before and during endurance exercise. You may need electrolyte replacements as well in certain situations.
The runner's phrase "hitting the wall" or "bonking" refers to running out of glycogen, the body's storage form of carbohydrate. This important fuel source is not only used directly to produce ATP (energy), but it permits the body optimal access to fat as a fuel source as well. When a runner (or any athlete) is out of glycogen they "bonk" or feel like they have hit the wall. They are not out of fat, but they don't have a metabolic device to access it. Adequate carbohydrate in the diet will protect against "hitting the wall."
Continue Learning about Healthy Eating For Athletes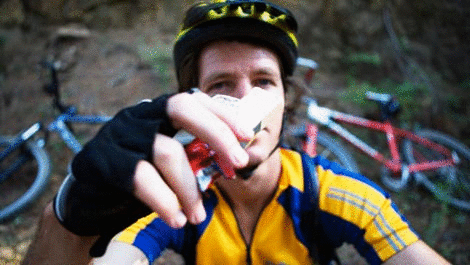 Your body needs adequate fuel for athletics. Eat a healthy meal or snack loaded with proteins and carbohydrates. Consume carbohydrates like bread, pasta, fruit, cereal and vegetables so you have quick energy during exercise. And, ...
the protein (grilled chicken, fish) you eat will help your muscles recover and grow, and also keep the blood cells healthy to deliver oxygen and nutrients. By drinking 16 ounces of water a few hours before exercise will help you stay hydrated. Its OK to use sports drinks if you perspire heavily, if the temperature and humidity is high, if you're playing a team sport or if you're exercising for more than 60 minutes. They provide necessary carbohydrates and sodium.
More