Prior to a long run you want to eat something that is going to fuel your body. Something that has carbohydrates will be ideal. Eating something that is a whole grain or a filling fruit would be my best recommendations. Prior to my long runs, I may have a banana with some almond butter, tasty!
Long runs of more than an hour need adequate fuel to keep you going. At least two hours before you run, try a lean turkey sandwich on whole wheat bread or a whole grain bagel with peanut butter. The combination of protein and carbohydrates will help power you through even the toughest run and provide you with much needed energy.
Fruit is my go to food before a long run, usually in the form of a smoothie. I have also used energy "goo" for my really long runs. Stay away from most energy drinks as you will not need to elevate heart rate any more than what your run can deliver.
Continue Learning about Healthy Eating For Athletes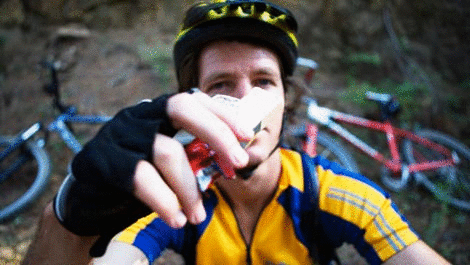 Your body needs adequate fuel for athletics. Eat a healthy meal or snack loaded with proteins and carbohydrates. Consume carbohydrates like bread, pasta, fruit, cereal and vegetables so you have quick energy during exercise. And, ...
the protein (grilled chicken, fish) you eat will help your muscles recover and grow, and also keep the blood cells healthy to deliver oxygen and nutrients. By drinking 16 ounces of water a few hours before exercise will help you stay hydrated. Its OK to use sports drinks if you perspire heavily, if the temperature and humidity is high, if you're playing a team sport or if you're exercising for more than 60 minutes. They provide necessary carbohydrates and sodium.
More