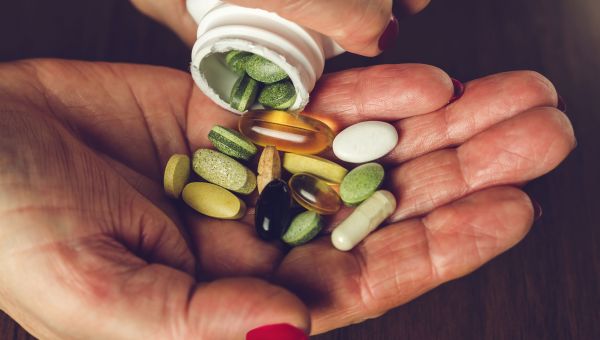 Research suggests that nicotinamide riboside (NR), a form of B3, can help improve your heart health and boost memory.
From promoting healthy hair and nails to improving memory to boosting immunity, the vitamin B complex—the eight B vitamins: B1, B2, B3, B5, B6, B7, B9, B12—are essential for a variety of important bodily functions. And now, you can add reversing aging body cells to the list.
According to a study in the journal Nature titled "Nicotinamide Riboside [NR] Preserves Cardiac Function in a Mouse Model of Dilated Cardiomyopathy," getting enough NR (a form of niacin or B3) can help protect aging organs and the brain.
As you age, mitochondria, the power source in each body cell, don't get the support they need from the coenzyme called nicotinamide adenine dinucleotide (NAD). That's where NR can come in to pick up the slack.
Researchers tested the benefits of NR on mice with low NAD levels, which is common in people living with heart disease. After giving the mice more NR, their heart health and NAD levels improved, boosting their memory, too. While the results were promising, more research is needed to show the same effectiveness on humans. Still, this proves time and again that a diet filled with a variety of vitamins and antioxidants can help prevent the health risks that come with age.