Soy foods are a plant based high quality protein source with no cholesterol and low in saturated fat. Soy foods provide all the essential amino acids. Soy foods also contain potassium, folate, fiber and calcium. Soy foods are considered heart healthy. People with lactose intolerance can use soymilk as a good source of calcium and a milk replacement as long as the soy milk has at least 30 percent calcium written on the nutrition facts panel.
One cup of soybeans a day provides heart- and artery-healthy protein, fiber and fats. These elements combine to keep you in great shape-which makes your RealAge 0.4 years younger.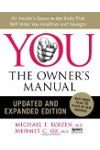 Soy beans are a rich source of plant protein. It is a complete protein and especially useful for vegetarians. They also provide vitamins and minerals such as folate, potassium, high levels of polyunsaturated fats, and low levels of saturated fat. According to the AHA, soy is thought to be a healthy alternative to meats and other high saturated fatty foods. Also, recent research suggests that soy might help lower the risk of developing some types of cancer, osteoporosis, bone health problems, and with relieving symptoms of hot flashes connected with menopause.
One of the most talked about foods in relation to health is the soybean; a little seed nestled inside of a hairy pod. It is packed with nutrients and is one of the few plant foods that contain all the essential amino acids of a complete protein crucial to sustaining human life. It is rich in omega-3 fats, polyunsaturated fat, B-vitamins, iron, zinc, antioxidants, phytochemicals and fiber. The soybean contains 40 percent protein and is considered an elegant rival to animal protein. It is highly valued source of protein for vegetarians. One cup of cooked soybeans provides half of the daily requirement of protein.
This content originally appeared on doctoroz.com
Continue Learning about Health Value Of Foods