A whole grain is a grain in its natural state. It's the whole seed, or kernel, of the grain. Whole grains have more nutrients than refined grains, which consist of a seed stripped of one or more its layers.

This content originally appeared online at Baptist Health South Florida.
A whole grain contains the entire kernel, including the bran and germ. Getting rid of the bran and germ may lengthen the shelf life of foods, but it removes B vitamins, iron and fiber.

Some refined grains are enriched, meaning that some of the iron and vitamin B are added back in, but you still do not get the fiber.

By eating the entire kernel and loading up on fiber you can reduce your risk of heart problems by about 15 percent.
A whole grain is the unprocessed grain kernel. This means it has its hard, outer husk and seed still intact. This hard material is the stuff that is removed when grains are processed by machines -- making it easier for your body to get at the sugars inside the grain.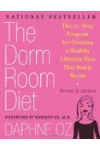 A whole grain is the entire seed of the plant. The see or kernel is composed of three parts: The bran which is the outer layer and contains fiber and B vitamins; the endosperm is a good source of energy, carbohydrates and protein; and the germ filled with antioxidants and healthy fats.

Some whole grains are: brown rice, corn, oats, quinoa, wild rice, buckwheat, barley and millet.
Whole grains are grains that have their entire kernel (bran, endosperm and germ) intact therefore providing valuable nutrients such as fiber, selenium, potassium and magnesium. Examples of whole grains include brown rice, whole grain cereal, bulgur, oatmeal, popcorn.
Whole grains are as simple as they sound the entire kernel is used to make the product. The kernel is made up of the bran, germ, and endosperm. For white breads, pastas, and crackers only the endosperm is used and the germ and the bran are removed. Vital nutrients are present in the germ and bran such as B vitamins, fiber, antioxidants, and iron. Using the whole kernel of wheat helps to provide more vitamins and minerals per calorie than using just the endosperm. Choosing whole grain options in the grocery store and restaurants is easy by looking at labels and asking servers for nutritional fact sheets. Look for whole grains on the packaging and fiber content to determine the right products for you and your family.

More related answers: Academy of Nutrition and Dietetics and Whole Grains Council
To decipher the whole mess, you first need to understand what exactly whole grains are and how they work. Whole grain means the grain still has all three of its original elements to it: the outer shell or bran, which contains fiber, and B vitamins; the germ, which contains phytochemicals and B vitamins; and the endosperm (what a name), which contains carbohydrates, and protein.
The key is that they're "whole" and not "refined," by stripping away the bran and germ which leaves you eating only the aptly named endosperm. Instead, the whole grain should be left intact -- meaning you get more fiber and more micronutrients that protect against disease. These whole grains are also healthy for you because they're absorbed slower than enriched or bleached flour and thus raise glucose (sugar) and insulin levels less -- which keeps you fuller longer and slows your digestion.
But not all foods that tout whole grains or whole wheat are the healthiest form. Some fake-out words you should watch out for: Made with: It may have a drop of whole grains, but unless it's entirely made with it, you won't reap the benefit.
"100% Wheat": means it could have some or a lot or no "whole" wheat.
Multigrain: This tells you nothing about whether the grains are whole or refined. Even if you're getting 38 grains, that isn't much good if they are all refined. Whole Grain: If the label doesn't say 100% whole grain, it may have many blends. Bad words to see: enriched, bleached, unbleached, semolina, durum, and rice flour.
Blends: Whole grain blend means it usually doesn't have much whole grain at all.
Good Source: It means it has 8 grams of whole grains per serving or as little as 13.5 percent. Don't confuse whole grain with fiber; 8 grams of whole grain may have less than 1 gram of fiber.
Excellent Source: It means it has 16 grams per serving or as little as 27 percent.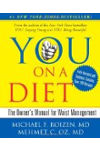 Whole-grain foods include all parts of the grain kernel (the bran, the germ, the exosperm and the endosperm). Whole wheat, brown rice and oats are just a few examples of whole grains. "Unprocessed starches" also include beans and vegetables like potatoes, sweet potatoes, squash and corn -- simply prepared with little or no fat. If you eat them with the skin on, these starchy vegetables provide even more fiber and other nutrients.
Continue Learning about Health Value Of Foods