People who eat 4 ounces of red meat a day (that's an average burger) up their risk of fatal heart disease by almost 30% compared to those who eat only 5 ounces a week. The same goes for processed meats (e.g., hot dogs, sausage, bologna, bacon), which aren't any better for you than a quarter-pounder, according to a major study from the National Cancer Institute. In addition to raising your risk of heart disease, high cholesterol, and diabetes, a diet high in red meat may also raise your risk of colon cancer.

Studies have shown that eating red meat, a significant source of bad saturated fat, may increase the risk of colorectal cancer and lung cancer (irrespective of smoking status), and some experts believe red meat may be linked to prostate cancer. In 2009, a study of over half a million people found a link between eating red meat and a greater risk of death from cancer and cardiovascular disease.

Red meat includes steak and veal, and processed meats include hot dogs, bologna, salami and sausage. In comparison, the study found reduced risks of cancer and heart disease deaths in people who ate white meat (such as chicken breast) and fish. To date this is the largest study of its kind. Scientists are not sure whether the increased cancer and cardiovascular disease risk among meat eaters is due to the saturated fat, the way the meat is processed or some other variables they have not yet identified.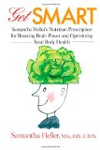 Continue Learning about Health Value Of Foods