Green fruits and vegetables include: asparagus, beet greens, broccoli, brussels sprouts, collard greens, dandelion greens, green beans, honeydew melon, kale, kiwi, mustard greens, okra, parsley, peas, peppers, spinach, swiss chard, romaine lettuce, and zucchini.

They contain lutein and zeaxathin, powerful antioxidants (especially lutein) linked to reducing the risk for two eye diseases: cataracts and macular degeneration, the leading cause of blindness. Many are also good sources of beta-carotene.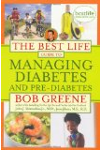 Green fruits and vegetables get their signature color from the pigment chlorophyll. They are nutrient powerhouses beaming with potassium, fiber, folate and vitamins A, E and C.

There are many ways to go green. Pile on leafy greens like spinach, collard greens and kale, add avocado to salads, roast fresh asparagus or snack on sugar snap peas when you're on the run.
Continue Learning about Health Value Of Foods