Onions, potatoes and garlic are especially rich in allyl sulfides which help prevent stomach and colon cancer and may lower cholesterol. Onions are also a good source of quercetin which protects against cancer and possibly heart disease. The rest contain flavonoids, a large class of phytonutrients linked to preventing heart disease.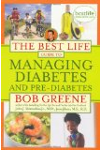 Continue Learning about Health Value Of Foods

A healthy diet is rich in foods with high nutritional value, providing your body with the vitamins, minerals and other food nutrients it needs to protect against disease and maintain a healthy weight. To identify healthy foods, it...
's important to read nutrition labels and know the source of your food. Products advertised as whole-grain, organic or fortified may not necessarily be healthy for you. Find out how to get the most health value from various fruits, nuts, spices, oils and vegetables -- and learn which types of red meat and processed foods to avoid -- with expert advice from Sharecare.
More