The tomato is most famous for its high content of lycopene, a powerful antioxidant. Studies show that prostrate, cervical, oral and gastrointestinal cancers have been prevented with high levels of lycopene. The more processed the tomato is, the more lycopene the tomatoes have. Whether you like tomato juice, tomato sauce or fresh sliced tomatoes and basil, be sure to include them in your diet every day.
Red, orange, yellow, green, purple—tomatoes come in as many colors as the rainbow, and each variety has its own distinct taste. An excellent source of vitamin C and a good source of vitamin A, potassium and fiber, tomatoes are also low in calories (just 32 calories per cup).
Red tomatoes offer an additional benefit. Lycopene, the pigment that gives red tomatoes their color, appears to have strong antioxidant capabilities. Research suggests that a lycopene-rich diet may be associated with a lower risk of prostate cancer and heart disease.
Lesser known varieties, such as Black Prince, Green Zebra and White Queen, are becoming more common at farmers markets.
Eating 10 servings of tomato paste and tomato products a week helps prevent cancers such as prostate and breast cancer. The carotenoid found in tomatoes (lycopene), when eaten in conjunction with a bit of oil, provides an immune-strengthening antioxidant that has been shown to reduce prostate cancers and breast cancer. Lycopene may also prevent arterial aging.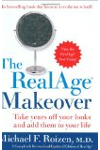 Tomatoes are loaded with lycopene, which helps protect against heart disease. This red carotene has been shown to protect against cataracts, macular degeneration and various cancers. Lycopene neutralizes harmful oxygen free radicals before they can cause damage to your body.
This content originally appeared on doctoroz.com.
Continue Learning about Health Value Of Foods