Tomatoes are loaded with lycopene, which helps protect against heart disease. This red carotene has been shown to protect against cataracts, macular degeneration, and various cancers. Lycopene neutralizes harmful oxygen free radicals before they can cause damage to your body.
This content originally appeared on
doctoroz.com
Regular consumption of tomatoes has been associated with decreased risk of chronic degenerative diseases. Tomatoes contain the antioxidant lycopene, which is actually more powerful than beta-carotene or glutathione, which boosts immune and liver function.

Those with sensitivities to the nightshade family of vegetables have to be careful with tomatoes, potatoes, bell peppers, chilies and cayenne pepper, and eggplant because these foods can contribute to arthritis and some other inflammatory diseases. But for most of us, tomatoes are on the list of superhero foods for good reason: they can ward off certain kinds of cancer.

They're especially well known for their protection of the prostate gland. Recent studies have shown that men who eat the equivalent of one can of tomato paste daily have significantly lower rates of prostate cancer. Other studies have suggested that lycopene may help prevent lung, colon and breast cancers. Tomatoes also protect the eyes against macular degeneration and cataracts, and support mental function and successful aging.

Heating tomatoes allows more desirable antioxidants to be available to the body, making tomato sauce the best way to consume them. Cooking also lowers the acidity level.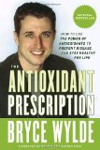 The tomato is most famous for its high content of lycopene, a powerful antioxidant. Studies show that prostrate, cervical, oral and gastrointestinal cancers have been prevented with high levels of lycopene. The more processed the tomato is, the more lycopene the tomatoes have. Whether you like tomato juice, tomato sauce or fresh sliced tomatoes and basil, be sure to include them in your diet every day.
Red, orange, yellow, green, purple -- tomatoes come in as many colors as the rainbow, and each variety has its own distinct taste. An excellent source of vitamin C and a good source of vitamin A, potassium and fiber, tomatoes are also low in calories (just 32 calories per cup).

Red tomatoes offer an additional benefit. Lycopene, the pigment that gives red tomatoes their color, appears to have strong antioxidant capabilities. Research suggests that a lycopene-rich diet may be associated with a lower risk of prostate cancer and heart disease.

Lesser known varieties, such as Black Prince, Green Zebra and White Queen, are becoming more common at farmers markets.
Eating 10 servings of tomato paste and tomato products a week helps prevent cancers such as prostate and breast cancer. The carotenoid found in tomatoes (lycopene), when eaten in conjunction with a bit of oil, provides an immune-strengthening antioxidant that has been shown to reduce prostate cancers and breast cancer. Lycopene may also prevent arterial aging.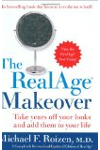 Continue Learning about Health Value Of Foods

A healthy diet is rich in foods with high nutritional value, providing your body with the vitamins, minerals and other food nutrients it needs to protect against disease and maintain a healthy weight. To identify healthy foods, it...
's important to read nutrition labels and know the source of your food. Products advertised as whole-grain, organic or fortified may not necessarily be healthy for you. Find out how to get the most health value from various fruits, nuts, spices, oils and vegetables -- and learn which types of red meat and processed foods to avoid -- with expert advice from Sharecare.
More