What are the health benefits of eating protein?
Protein is the building block of the body and vitally important for building and repairing muscle, strengthening the immune system, keeping bones healthy, and making blood. It is also a component in hormone, enzyme, and antibody synthesis, and it raises your metabolism. Although protein can also be used as a source of energy for activity, it is used less than fat or carbs. In addition, protein is digested slowly, leaving you feeling full longer.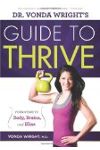 Continue Learning about Health Value Of Foods
A healthy diet is rich in foods with high nutritional value, providing your body with the vitamins, minerals and other food nutrients it needs to protect against disease and maintain a healthy weight. To identify healthy foods, it...
's important to read nutrition labels and know the source of your food. Products advertised as whole-grain, organic or fortified may not necessarily be healthy for you. Find out how to get the most health value from various fruits, nuts, spices, oils and vegetables -- and learn which types of red meat and processed foods to avoid -- with expert advice from Sharecare.
More