The following are examples of healthy seeds to eat:
Flaxseeds aren't just a beneficial omega-3 source, they are also rich in anti-cancer lignans, and their mucilage lubricates and eases bowel movements. It is best to grind your own fresh at home. The best type are the flaxseed grown in low-cadmium soil, such as Northern Edge flaxseed. Of interest is a study that reveals when flaxseeds are given to women with breast cancer, they show reduced tumor growth and enhanced survival compared to women who were not given flaxseeds.
Sunflower seeds are exceedingly rich in vitamin E, selenium, iron, and other minerals. With 22% of calories from protein and rich in tryptophan, sunflower seeds are a healthy way that vegetarians, vegans, flexitarians and nutritarians can ensure they get sufficient protein.
Pumpkin seeds are a good source of omega-3s, high in phytochemicals, and rich in zinc, calcium, and iron.
Sesame seeds have the highest level of calcium of any food in the world. Interestingly, they not only have a highly absorbable full spectrum of various vitamin E fractions, but they also increase the bioactivity of vitamin E in the body.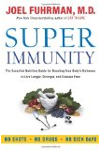 Continue Learning about Health Value Of Foods