Fruits and vegetables are full of the important vitamins and nutrients we need for optimal health and function. Vitamins A, C, and E, selenium, boron, and other nutrients are essential antioxidants that help our bodies fight infection and inflammation.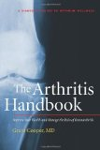 It turns out that our mothers were right when they said, "Eat your fruits and vegetables." Evidence is mounting that the phytochemicals supplied by fruits and vegetables provide a natural protection from cancer, degenerative diseases and environmental toxicity. For example, cruciferous vegetables -- broccoli, cabbage and Brussels sprouts -- are major sources of phytochemicals and reduce the risk of developing bladder and other cancers. Tomatoes, which contain a phytochemical called lycopene, provide protection from prostate and other cancers.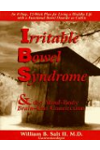 "If you're going to make one change, eat more fruits and vegetables every day," says David Katz, MD, director of the Prevention Research Center at Yale University School of Medicine. "That's the single most consistent finding for better overall health." Be sure to eat plenty of greens every day, including these superstars: broccoli, cauliflower, Brussels sprouts, cabbage, and bok choy to prevent prostate cancer and other types of cancer, as well as kale, collard greens, Swiss chard, and spinach to keep your mind and vision sharp.

Fruits and vegetables are full of nutrients that help you learn and grow, prevent disease, and keep up your energy and mood. Fruits and vegetables are important for a healthy body weight, too. Studies show that generous amounts of these foods can help you:
Prevent overweight and obesity
Lose excess weight
Maintain a healthy weight throughout your life
Continue Learning about Health Value Of Foods