Hot peppers are used to stimulate appetite in tropical countries, where heat slows digestion and appetite. They boost energy, promote circulation of blood and encourage sweating. Capsaicin, the active ingredient that produces the sensation of heat, is bot an irritant and a counter-irritant. Contact with sensitive areas such as the eyes can cause stinging and inflammation, but chili oil of chili balm is useful in treating pain, herpes or shingles, rheumatoid arthritis or other forms of inflammation. It helps to thin blood (preventing clotting) and can protect against heart disease, as well as help an overactive or irritated bladder (when in small doses).
Green chilies can help to alleviate pain of all sorts (menstrual, headache, arthritic), but as they stimulate acid secretion in the stomach, they should be used in moderation.
Another reason for caution is that chilies are generally addictive -- the flushing, palpitation, clear head, sweating, salivation and improved moods mimics the kick of drug-induced pleasure which perhaps leaves you wanting to experience it again and again.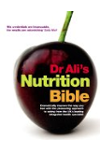 More About this Book
Dr Ali's Nutrition Bible
Each of us is unique, so it makes sense that no single diet will work for everyone. In the "Integrated Nutrition Bible", physician to the stars and best-selling author Dr. Ali offers a pioneering new...
People used to think that eating hot peppers caused ulcers but that has been disproven. Studies of areas where hot peppers are used extensively in cooking, such as Brazil and Thailand, have found no higher incidence of stomach ulcers among their populations.
Evidence shows that peppers have beneficial properties. Capsaicin, the predominant capsicoid, has been found to work as an anticoagulant helping to prevent heart attacks or strokes caused by a blood clot. Small amounts of capsaicin can produce a numbing of the skin and have a slight anti inflammatory effect. In some countries it is used in salves. Chilies are high in vitamin C which may have a protective effect against cancer by removing free radicals which can cause cells to mutate.
Chili peppers provide a couple of benefits. Eating something hot and spicy can increase your metabolic rate temporarily, so you're going to get hot, you're going to sweat and you'll have a very strong metabolic response to that. It doesn't mean your metabolism is forever boosted, though. Peppers also help clean out nasal passages, and are good sources of antioxidants. There's also a cancer-fighting compound in chili peppers. Some people even take cayenne pepper in pill form for health benefits. The thing is, a lot of the time we'll get good results in animal studies but not human studies, so I don't know how good our research is on this topic specifically. Chili peppers definitely add flavor without the calories, though.
Chili peppers contain capsaicin, a compound that gives spicy peppers their zing. Some studies indicate that capsaicin may be helpful in slightly lowering triglycerides and preventing the oxidation of cholesterol, reducing your risk for heart disease. Add raw red chilis to your soups and salads.
This content originally appeared on doctoroz.com.
Chili peppers contain a substance called capsaicin, which is what makes them so spicy (the more capsaicin it contains, the spicier the pepper). Capsaicin is also an anti-inflammatory compound that, some say, helps with pain relief and many other ailments. This is basically anecdotal. Contrary to popular belief, chili peppers do not cause stomach ulcers. In fact, they help prevent them by killing bacteria you eat. They also contain vitamins C and A. Capsaicin is mostly in the chili pepper's seeds and white inner membrane, and is said to boost immunity and help fight off potential pathogens.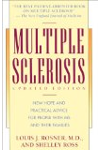 More About this Book
Multiple Sclerosis
Too often, multiple sclerosis is thought of only as "the crippler of young adults." But in fact, 75 percent of all people with MS will never need a wheelchair. In Multiple Sclerosis, Dr. Louis J....
Continue Learning about Health Value Of Foods