A recent study found that adding walnuts to your regular diet can help at-risk individuals lower their risk of developing diabetes or heart disease. The study participants had body mass indexes (BMIs) higher than 25, waist measurements above 35 inches in women and above 40 inches in men, and each of the participants ages 30-75 also had one or more "additional risk factors." The participants were either assigned to two back-to-back eight-week sequences of a walnut-enriched diet, or diet sequences that did not include any walnuts.

The results suggest that adding 56 grams of shelled walnuts daily, as a snack or part of a meal, can improve the endothelial function in an individual, without weight gain (often associated with introduction of higher fat foods.) A lowered blood pressure trend (systolic) was also noted. The study's lead author, David Katz, MD, commented that just asking people to make one habit change is relatively easy. Asking them to add a tasty food to their diet like walnuts is especially appealing.
Eating just one small handful of nuts a day can lower LDL (bad) cholesterol by 20% -- without increasing your waistline. We're also nuts about them because they decrease plaque buildup in the arteries and protect blood vessel function in people with diabetes. Healthy blood vessels are crucial for proper circulation and preventing heart attacks and strokes. Good blood flow also helps in the bedroom. "Walnuts in particular can enhance sexual function," says men's nutrition expert Jim White, RD. In addition, walnuts can lower blood pressure and triglycerides, which in turn helps prevent heart disease.

The following are health benefits of walnuts:
Research shows eating a handful of walnuts a day may help reduce your risk of heart disease.
Walnuts are rich in omega-3 fatty acids, providing a great source of this healthy polyunsaturated fat for vegetarians and people who aren't fish eaters.
Tasty "as is" and easy to carry, walnuts make a perfect snack on the go.
Walnuts contain antioxidants, which help reduce damage to cells.
The fiber and protein in walnuts may help satisfy hunger, helping you feel full longer.
Walnuts are high in calories, so eat them in small amounts. A good serving size is one ounce (approximately 14 halves).
Walnuts are a good source of protein, fiber, B vitamins, and vitamin E. Walnuts are also a great source of omega 3 fatty acids, which have been shown to reduce low-density lipoprotein (LDL) cholesterol -- the bad cholesterol associated with heart disease. Many studies have confirmed that eating nuts reduces your risk of heart disease.

Researchers at the School of Public Health at Loma Linda University in California reviewed the many available studies. They determined that your risk of dying from heart disease decreases by 8 percent for every 30 gram serving of nuts (about ? cup) eaten weekly. So live longer -- add walnuts to your breads, salads, cereals, and snacks.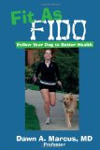 More About this Book
Fit As Fido: Follow Your Dog to Better Health
Let your dog teach you to live a happier, healthier, and more fulfilling life! Companionship with your pet can be used as a means and a motivator to increase your own physical and mental fitness....
Walnuts meet the recommended daily value for heart healthy, brain-boosting omega-3 oils in one 1.5-oz serving. Like pistachios, they also contain phytosterols, compounds similar in structure to cholesterol that can inhibit cholesterol absorption by the body. Plus, they're a source of gamma-tocopherol, a unique form of vitamin E thought to inhibit prostate- and lung-cancer cell division. Walnuts may also help calm and moisten dry, irritated skin. An ounce of walnuts contains twice the amount of omega-3 and omega-6 fatty acids found in the flaxseed and borage oils used by German and French scientists to reduce skin redness and dry, flaky skin. A study of 45 women, ages 18 to 65, found that skin redness was reduced by 44% after 12 weeks, and the skin also retained 17% to 19% more water.
The health benefit of walnuts are similar to those of other nuts that provide a high content of monounsaturated fat and arginine .In addition, according to the Doctrine of Signatures, the belief that a food has been signed by the creator and indicates its use, walnuts are considered food for the brain.

Walnuts are an essential component of the Mediterranean diet, and several investigations have been performed into their health benefits. On study in particular compared the effects of the cholesterol-lowering Mediterranean diet to that of a Mediterranean diet that had 35 percent of the calories derived from monounsaturated fats from walnuts. The study found that the 49 participants who ate the walnut-enhanced diet had lower levels of total cholesterol, LDL, and lipoprotein a (Lp(a), a form of lipoprotein that is even a more serious risk for heart disease than LDL).

Other research studies have corroborated these beneficial effects of walnuts. For example, a study of thirteen postmenopausal women and five men whom ate walnuts also found beneficial results in the ratio of LDL to HDL cholesterol, despite the total cholesterol level remaining the same. In this study, while walnuts were consumed, the subjects' LDL level decreased by more than 30 percent, while the HDL level remained reasonably constant.

Arginine is an essential amino acid present in walnuts. This amino acid is converted into nitric oxide, a chemical that allows the blood vessels to relax, remain smooth, and prevent platelet aggregation. This effect on cholesterol and blood vessels may be the hidden mechanism of the walnut's cardiovascular protective properties.

Walnuts are also rich in antioxidants, in particular ellagic acid. Ellagic acid can impede the metabolic pathways that can usher the way to cancer and heart disease. It does so by protecting healthy cells from free-radical damage, helping to detoxify potential cancer-causing substances, and preventing cancer cells from multiplying.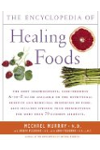 More About this Book
Encyclopedia of Healing Foods
From the bestselling authors of The Encyclopedia of Natural Medicine, the most comprehensive and practical guide available to the nutritional benefits and medicinal properties of virtually everything...
Continue Learning about Health Value Of Foods

A healthy diet is rich in foods with high nutritional value, providing your body with the vitamins, minerals and other food nutrients it needs to protect against disease and maintain a healthy weight. To identify healthy foods, it...
's important to read nutrition labels and know the source of your food. Products advertised as whole-grain, organic or fortified may not necessarily be healthy for you. Find out how to get the most health value from various fruits, nuts, spices, oils and vegetables -- and learn which types of red meat and processed foods to avoid -- with expert advice from Sharecare.
More