Mushrooms are a good source of vitamin D, which helps keep your hearing strong. Yes, lack of vitamin D not only weakens your bones, it also weakens your hearing. This is because your hearing depends on the vibrations of tiny bones in your ear that must remain strong and healthy to do their job. Vitamin D also has many anti-cancer properties. Mushrooms can be prepared in a multitude of ways in a myriad of dishes.
This content originally appeared on doctoroz.com.
Mushrooms are an excellent source of vitamin D, especially if they've been treated with light before they're harvested, says internal medicine specialist Dr. Keri Peterson. Find out how to spot the mushrooms with extra vitamin D at the grocery store by watching this video.
Mushrooms are wonderful in a stir-fry—but studies suggest that they're good for much more than just making a dinner tasty. In this video, Dr. Robin Miller explains the surprising disease-preventing possibiities of mushrooms and other fungi.
Because mushrooms are up to 90 percent water, they serve as a low-calorie source of B vitamins, selenium and potassium. They are also one of the lone plant sources of vitamin D, and among the most versatile ingredients in recipes.
Mushrooms play an important role in the immune system. Mushrooms are unique as they contain many unusual disease fighting compounds that are just beginning to be understood. There are several immune supporting ingredients in mushrooms that empower the body to react quickly and powerfully when we are exposed to disease-causing pathogens, such as viruses and bacteria. In most cases, we can defeat the microbes we are exposed to before any symptoms occur. Mushroom phytochemicals may even be helpful for autoimmune diseases such as rheumatoid arthritis and lupus because of their anti-inflammatory and immune-modulating effects.
The compounds found in simple mushrooms have been shown in animal experiments and cell cultures to enhance the activity and function of natural killer-T cells. Natural killer (NK) cells detect cells infected with a virus or just damaged and then attack and remove them. Activated NK cells attack the abnormal cells by releasing "killing granules" to destroy abnormal cells.
White, cremini, portobello, oyster, maitake, and reishi mushrooms have all been shown to have anti-cancer effects -- by preventing DNA damage, slowing cancer cell or tumor growth, causing programmed cancer cell death, or preventing tumors from acquiring a blood supply. These effects have been shown in breast, prostate, and colon cancers and/or cancer cells.
Common mushrooms contain antigen-binding lectins (ABL) which bind only to abnormal cells by recognizing a molecule on the surface of many cancer cells and then activating the body's defenses calling them into action against that cell. Interestingly, after these lectins are attracted to and bind to an abnormal cell, they then become internalized into the cell and interfere with the cell's ability to replicate itself, thus preventing the spread of cancer, without having any toxicity or negative effects on normal cells.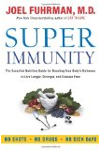 Mushrooms are too often overlooked because they're misunderstood. Often thought of as low-calorie nutritional "do-nothings," mushrooms are actually packed with compounds that boost your immune system! In fact, these compounds are also capable of suppressing breast and prostate cancer tumor size. Mushrooms, though 90% water and only 18 calories per cup, pack a good amount of blood pressure-lowering potassium. One medium portabella mushroom has more potassium than a serving of orange juice. Five button mushrooms contain more potassium than a small orange, so eat up! Sautee them in olive oil and white wine with herbs. Add them to lean meats, stir-fries, veggies, casseroles, and meat sauces.
Mushrooms are an affordable and healthy option, when compared to meat. Their meat-like texture makes them juicy and satisfying when marinated and tossed on a grill. As a burger, they deliver that umami flavor of meat while slashing calories, saturated fats and sodium. When swapped for meat as a main course, they will also help you stretch your food dollar, since most mushroom varieties cost considerably less than meat. And whether viewed through a Western medicine, integrative medicine or functional medicine lens, mushrooms are considered one of the world's healthiest foods and are rich in a variety of nutrients, including B vitamins, the antioxidant selenium and vitamin D.
This content orignally appeared on doctoroz.com.
Mushrooms are considered nutrient dense and contain vitamin D, potassium, selenium, ergothionene and B vitamins. Because they are hearty and meaty, they can add satiating texture to dishes. You can add them to salads, pastas, stir-fries and omelets and they enhance the flavor of chicken, meat and fish dishes. The portabella mushroom is substantial in size and can be grilled for use as a "burger substitute."
As we target lower sodium values in our foods, the mushroom with its umami "5th taste" can easily help you to lower the salt in your recipes.
For the past 30 or more years, phytochemicals found in mushrooms have been the object of anticancer research. Most of this research has centered on their polysaccharide and beta-glucan components. While most of this research has focused on shiitake, mistake, and reishi mushrooms, even the three common mushrooms have been shown to contain polysaccharide and beta-glucan components and anticancer properties.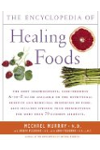 More About this Book
Encyclopedia of Healing Foods
From the bestselling authors of The Encyclopedia of Natural Medicine, the most comprehensive and practical guide available to the nutritional benefits and medicinal properties of virtually everything...
Continue Learning about Health Value Of Foods