What are the health benefits of tomato juice and spaghetti sauce?
Processed tomatoes have more lycopene that fresh tomatoes so you reap the benefits of lycopene by eating tomato juice or sauce. Lycopene has been shown to prevent many cancers such as cervical, prostrate, oral, rectal and stomach. While it is important to eat a wide variety of fruits and vegetables to stay healthy, tomatoes are an excellent addition to you daily meal plan.
Tomato juice and spaghetti sauce contain folate, lycopene, and other nutrients to keep arteries young and reduce inflammation. Enjoy 8 ounces of juice a day or 2 tablespoons of spaghetti sauce, and your body's calendar will be one year younger.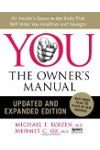 Continue Learning about Health Value Of Foods
A healthy diet is rich in foods with high nutritional value, providing your body with the vitamins, minerals and other food nutrients it needs to protect against disease and maintain a healthy weight. To identify healthy foods, it...
's important to read nutrition labels and know the source of your food. Products advertised as whole-grain, organic or fortified may not necessarily be healthy for you. Find out how to get the most health value from various fruits, nuts, spices, oils and vegetables -- and learn which types of red meat and processed foods to avoid -- with expert advice from Sharecare.
More