Using lots of different types of oils is the best way to keep your health on track. In this video, functional medicine expert Mark Hyman, MD, explains why you should watch out for vegetable oil, and how it winds up hidden in processed foods.
Because of the fear of animal fats and saturated fats, vegetable oils have taken over. Unfortunately, being mostly of the mono- and polyunsaturated types, they are quite unstable. Industrial extraction and refinement processes almost always involve heat, which damages these delicate oils, creating free radicals that are extremely damaging to the body. Then they're often stored in clear plastic bottles, which leach chemicals into the oil and allow in light and heat that further damages the oil.

A quality vegetable oil is one that has been extracted in a way that doesn't negatively affect the oil and is stored in a way that preserves its nutritional integrity. This means the oil is refrigerated if it's polyunsaturated and stored in a dark glass jar or tin, not in a plastic bottle. And these oils should certainly never be kept right next to or above the stove, where they will be repeatedly subject to heat.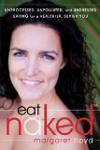 Continue Learning about Health Value Of Foods