There are several whole grain foods that are good for the body. Choose the more intact form or coarser cut of the grain. For wheat, that means bulgur wheat (found in health food stores and Middle Eastern markets) and wheat berries. Always buy 100% whole wheat, whole rye, or other whole grain breads, cold and hot cereals, crackers, crispbreads, English muffins, bagels, and wraps, and whenever possible choose stone ground, a process that keeps the amylase-blocking substance intact. When choosing oatmeal, get steel-cut, which is the thickest cut, or thick-cut oats. (Steel-cut takes 30 minutes to cook, but some companies sell parboiled versions that are just as good and take only about 5 minutes.) Buy brown rice instead of white and whole corn grits instead of regular.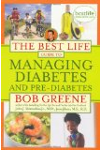 Look at the first six items on a food label. The first item that names grains should say "whole wheat," "oats," "oats, unprocessed," "brown rice," or "corn." Choose products that have more whole grain content than processed-grain content.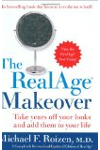 The best way to search for a whole grain product is to look for the whole grain label symbol on the package. You cannot rely on the ingredient list as it is based on weight of ingredients so the whole grain portion of the product may not meet the definition of 51% or more of whole grain flour for example. If there is only one (whole grain) ingredient such as oats on the oatmeal label, you can be assured this is a whole grain.
If you see the word "whole" listed in front of the grain in the ingredient list that is a clue that the product has whole grain. If you see the Whole grain Stamp on a label that can be an easy way of choosing whole grain products. The 100% Stamp means that the food contains a full serving or more of whole grain in each labeled serving and that ALL the grain is whole grain, while the basic Whole Grain Stamp appears on products containing at least half a serving of whole grain per labeled serving.
To shop for whole grains, just be a skeptic. It takes only a few seconds. Keep scanning the aisles until you see "100% whole grains" on package labels. You can almost always bet that if the packaging doesn't say 100% on the outside, it's not going to be found on the inside.
Here are a few tips to help you bring home bread that's a guaranteed whole grain winner.
Play the name game. Check the front of the package for words such as "whole wheat" or "100% whole grain" listed by the name of the bread. To use these words on a label, the bread must be made with the "whole" grain, including the endosperm, germ, and bran. Refined bread, often called "wheat bread," is not whole grain bread because the germ and the bran (which provide fiber) were removed when the flour was processed.
Look for signs. Some bread packages sport a 100% whole grain seal on the front of the package.
Don't let the color fool you. Some manufacturers make bread brown by using coloring, so don't assume all brown breads are whole grain. On the other hand, you can now buy white whole wheat breads that have all the nutritional benefits of other whole grain breads.
Scan the ingredients list. For a 100% whole grain bread, the whole grain (whole wheat, whole grain oats, whole grain barley, etc.) will be the first ingredient on the list.
Get the fiber facts. Read the Nutrition Facts and select a whole grain bread that provides at least three grams of fiber per serving.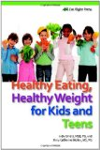 Millet is a delicious, and little known grain. It is a good source of thiamin, riboflavin, niacin, B-6, folate, fiber, iron, magnesium and zinc! Serve as a side dish.

Quinoa is another great whole grain that is also a good quality source of protein; it is high in iron, magnesium, phosphorous and zinc. Serve as the base of a grain salad, as a side dish or for breakfast with walnuts and cooked diced apples.
Whole grains are easy to find but checking labels is important. Make sure you check the ingredient list for the word "whole" or "whole grains." Stock up on brown rice, wild rice, barley, oats, quinoa, whole wheat pasta and whole wheat bread.

This content originally appeared online at Baptist Health South Florida.
100% whole wheat bread, oatmeal, brown rice, quinoa, whole wheat couscous, barley, bulgur, spelt, corn tortillas, whole wheat flour, whole grain cornmeal, whole wheat pasta.
Continue Learning about Health Value Of Foods