Grains have fueled civilizations for thousands of years and play a vital role in fueling your body. Grains are a rich source of carbohydrates, which your body uses as fuel for energy. In its complex or nonprocessed form, grains can also serve as a great source of nutrients and vitamins, like thiamine, niacin and potassium. However, they are mostly lost in the processing, which makes finding whole-grain products all that more important for your diet. In fact, nearly half of your calories should come from complex carbs to fuel your body and supply it with important nutrients.
This content originally appeared on doctoroz.com
There are numerous benefits of eating whole grains:
With minimal processing, whole grains provide you with the abundant vitamins, minerals and fiber that nature intended! When grains go through processing, these precious nutrients are significantly reduced or stripped completely away from the grain.
Whole grains are heart healthy. Eating more whole grains can help decrease LDL cholesterol and reduce the risk of cardiac events.
Whole grains can help stabilize blood sugars, allowing for a consistent and even flow of energy throughout the day. Consuming more whole grains can help reduce your risk of diabetes.
Healthy colons depend upon adequate supply of fiber from our diets; whole grains are a wonderful source of fiber.
The fiber in whole grains can also assist with weight control by keeping you full between meals.
Whole grains, such as brown rice, bulgur and quinoa, are an important part of a healthy, balanced diet.
Try incorporating more whole grain in your diet today!
Whole grains provide fiber, antioxidants, vitamins, minerals and nutrients, so it's worth making sure you are getting your share. Studies also show that eating a diet rich in whole-grains may lower your risk of heart attack and stroke, aid digestive health and help maintain a healthy weight.
Eating whole grains has been scientifically proven to prevent heart disease by helping lower your LDL or bad cholesterol. Due to all the amazing components of whole grain such as: antioxidants, fiber and antioxidants; they help you keep your heart and blood vessels in check.
Whole grains (barley, buckwheat, oats, quinoa and wheat) have a high fiber content. Fiber is known to help with satiety and therefore with weight control.
In addition, whole grains can help you prevent high blood pressure according to a Harvard study recently published. When you select brown rice instead of white, oatmeal for breakfast and quinoa at dinner can significantly lower your blood pressure after just 5 weeks.
Whole grains contain multiple vitamins and minerals. They are also rich in fiber, which can help maintain healthy cholesterol levels, support optimal digestion and stabilize blood sugar levels. Fiber helps prevent constipation, while also creating a feeling of fullness, which prevents us from overeating—good news for anyone who is looking to drop some pounds in a healthy way. Some examples of whole grains are oatmeal, wild rice, buckwheat, corn, quinoa, barley, as well as whole wheat breads, crackers, pastas and cereals. Also, whole grains are low in fat and have been linked to lower risks of cancer, diabetes and heart disease.
You've heard about the new rule by now: Stick to whole grains like whole-wheat pasta and couscous, brown rice, barley, oatmeal and bulgur. These and less familiar but equally delicious whole grains, such as quinoa and amaranth, are filled with skin-helping, stress-hampering ingredients. Among them:
Antioxidants, including vitamin E, and the antioxidant helpers selenium and zinc
A smidge of healthy fatty acids, including skin-smoothing linoleic acid
Calming complex carbs (another serotonin source)
In addition, unlike highly processed simple carbs (white rice, white pasta, white-flour anything), which trigger sharp, unhealthy blood-sugar spikes that can add to physical stress, complex whole-grain carbs are full of fiber. That means they are absorbed slowly, which keeps blood sugar steady, so that your energy is less likely to slump. Fiber, in this regard, helps keep your metabolism humming. You can also think of whole grains as the carbs that keep you sane. With steady blood-sugar levels come steady moods. And we all can agree that steady moods make for less stress. We are much less likely to attack the kitchen at full throttle for a high-fat, high-sugar fix.
From The Mind-Beauty Connection: 9 Days to Less Stress, Gorgeous Skin, and a Whole New You by Amy Wechsler.
Foods made from grains—for example, bread and pasta—are a staple of a healthy diet. You don't need to avoid them. In fact, they are a rich source of dietary fiber and complex carbohydrates. The key is choosing whole grains most often. Here's the benefit of whole grains:
Whole grains are high in fiber. High-fiber foods are terrific for weight control—they tend to fill you up before you can take in too many calories. Fiber-rich foods also help lower cholesterol, protect against some kinds of cancer, and promote good digestive health.
Whole grains are rich in complex carbohydrates (carbs). Complex carbs (found in foods like brown rice, whole wheat pasta and oatmeal) give you longer-lasting energy and more nutrients than the simple carbs found in white bread, white rice and other processed foods. They also help stabilize your blood sugar, which helps reduce food cravings.
Diets high in whole grains may cut your heart disease risk by 20 to 40 percent compared to diets that contain very little whole grain. Whole grains provide a wealth of phytonutrients and are a rich source of B vitamins and magnesium, which are critical for a healthy heart and muscles as well as diabetes control.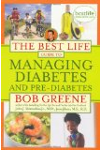 A diet high in whole grains can make a significant difference in your risk of several diseases:
Diabetes. The landmark Nurses' Health Study found that the nurses who ate the most sugars and refined carbohydrates and the least whole grains had a two and a half times greater risk of developing type 2 diabetes. Those who ate the most whole grains (7.5 grams per day—which is the equivalent of a bowl of oatmeal and two slices of whole-wheat bread) were 30 percent less likely to develop type 2 diabetes. Recent studies show that whole grains keep your blood sugar on track, reducing your risk of developing diabetes.
Heart disease. Two or more servings per day of whole grains lower your risk of death from heart disease by 30 percent. One study in the American Journal of Clinical Nutrition found that women who eat three servings of whole grains a day have half the risk of developing heart disease compared to women who eat only refined grains.
Breast cancer. A recent Italian study found that women who suffer from breast cancer ate more cereals, cakes and bread made of refined grains. Diets high in whole grains have been linked to lower rates of the disease.
Colon cancer. Chronic constipation has recently been linked to an increased risk of colon cancer. Diets high in whole grains help prevent constipation. And one study of people who ate lots of whole grains found that they had half as much colon cancer as people who ate few or no whole grains.
Other studies suggest that the protective effects of whole grains against heart disease are more significant in overweight women than they are in lean women.
Dozens of recent studies have shown that, in addition to the diseases listed above, diets high in whole grains also reduce the risk of gallbladder, mouth, ovarian and stomach cancers.
Whole grains can also aid in your weight loss efforts. One study found that participants who ate 18 to 36 grams of whole grains daily absorbed 130 fewer calories each day. That's a potential 13-pound loss over a 12-month period. More About this Book
Dr. Ro's Ten Secrets to Livin' Healthy: A Nationally Renowned Nutritionist and NPR Contributor Shows You How to Look Great, Feel Better, and Live Long by Eating Right
In this one-of-a-kind book, Dr. Rovenia M. Brock—known as Dr. Ro™ to fans of Black Entertainment Television's Heart & Soul—reveals practical, satisfying ways for African American women to eat healthy, get fit, and overcome weight problems and the health risks that accompany them.From the "Big Ten" myths about miracle weight-loss diets to how eating the right foods can help you live longer and why soul food (if prepared properly) really can be good for you, Dr. Ro shows how many serious illnesses can be largely prevented—and even reversed. And you don't need Oprah's salary to do it. Using her own inspiring story and those of many other women as well, Dr. Ro discusses the health, fitness, and even cultural issues that are unique to black women, and outlines a diet and nutrition program to fit every lifestyle.From the Hardcover edition.
Studies show that eating whole grains can reduce inflammation. A recent study found evidence supporting the beneficial effects of whole-grain foods on biomarkers of systemic inflammation in obese children. Other recent research showed that eating whole grains like brown rice and barley, even for short periods, helped to increase good bacteria in the digestive system, which relates to improvements in system-wide inflammation.
With all the talk about reducing carbs and cutting carbs completely in order to shed pounds, it's easy to forget that consumption of grains contributes to better health. Of course, eating refined grains is not the goal, and so many of us choose to eat a highly processed diet filled with foods that have lost their grain benefits. So choose to include simple whole grains like brown and black rice, quinoa, couscous, oatmeal and freekeh, among others, but make sure to measure out a proper serving size.
Continue Learning about Health Value Of Foods