The potential medicinal properties of pomegranate appear to be numerous. While further study is underway, the addition of pomegranate to the regular diet appears to be a healthy choice. Discuss the possible benefit of pomegranate with your doctor.
Considering how many things don't live up to their hype (e.g., door-buster sales, Congressional committees, Snooki), you gotta give it to the pomegranate. Every year or so, another study rolls in reinforcing its rep as a superfood that's good for fighting everything from inflammation to tumor growth. Soon they'll be up there with blueberries and walnuts.

The latest report: If someone you love (you?) has high blood pressure, heart-threatening high triglycerides (over 100), or low heart-protective HDL cholesterol (under 50), put pomegranate juice on your weekly grocery list. Drinking just 10 ounces of it a week for a year could impressively improve all three. We say this because pomegranate juice did exactly that in people who need all the heart help they can get: kidney dialysis patients, who are intensely vulnerable to cardiac trouble.

Never been tempted by pomegranates? We're not surprised. Their mottled, leathery outsides have the visual appeal of a red ball the dog buried. And unlike other fruits that call for spitting out the seeds, with poms you devour the seeds and spit out everything else. Plus those red, juicy seeds are stain-meisters, so while pomegranates are messily fun to eat, they're also a fashion hazard (death on white lab coats).

No wonder the pomegranate juice biz is booming. (Buy 100% pure juice, no sugar added.) But this is peak season for poms, so try the real fruit. Just wear black. Then enjoy every anti-inflammatory, anticarcinogenic, heart-protective bite.
The pomegranate puts on quite a show when it comes to fighting disease -- everything from cancer to high blood pressure.
The pomegranate, a tough, leathery fruit packed with delicious, edible seeds -- has been used medicinally since ancient times. When present-day researchers recently took a closer look, reviewing over 90 pomegranate-related studies, they found that pomegranates have antioxidant, anticarcinogenic, anti-inflammatory and even antimicrobial properties. It seems that our ancestors were onto something. Here's a short list of what pomegranates may help tackle:
Cancer: In lab studies, pomegranate extract triggered the death of both prostate and breast cancer cells.
Blood pressure: Pomegranate juice dropped systolic numbers in hypertensive patients.
Blood sugar: Pomegranate improved blood sugar levels in animal studies.
Numerous studies on the antioxidant, anti-carcinogenic, and anti-inflammatory properties of pomegranate constituents have been published, focusing on treatment and prevention of cancer, cardiovascular disease, diabetes, erectile dysfunction, bacterial infections, antibiotic resistance, and ultraviolet radiation-induced skin damage.
The juice and seeds possess potent antioxidant and anticancer properties including interference with tumor cell proliferation, cell cycle, invasion, and angiogenesis. The phytochemistry of pomegranates suggest a wide range of clinical applications for the treatment and prevention of cancer, as well as other diseases where chronic inflammation is believed to play an essential role. Pomegranate juice contains antioxidants such as soluble polyphenols, tannins and anthocyanins and was shown to have anti-inflammatory, anti-bacterial and anti-atherosclerotic properties in mice and humans.
Some of the benefits of pomegranate seeds and juice:
Pomegranates have been shown to inhibit breast cancer, prostate cancer, colon cancer, and leukemia, and to prevent vascular changes that promote tumor growth in lab animals.
Pomegranates inhibit angiotensin converting enzyme and naturally lowers blood pressure.
Pomegranates' potent antioxidative compounds have been shown to reverse atherosclerosis and reduce excessive blood clotting and platelet clumping, factors that could lead to heart attacks and strokes.
Pomegranate has estrogen-like compounds that stimulate serotonin and estrogen receptors, improving symptoms of depression, and helps build bone mass in lab animals.
Pomegranate has been shown to reduce tissue damage in those with kidney problems and reduce incidence of infections and prevent serious infections.
Lastly but impressively, heart patients with severe carotid artery blockages were given a less than an ounce of pomegranate juice for a year, and not only did their blood pressure lower by over 20%, but there was also a 30% reduction in atherosclerotic plaque.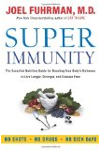 UCLA researchers found that drinking 8 oz of pomegranate juice a day significantly reduces the levels of prostate-specific antigen in men following surgery or radiation treatment for prostate cancer. Another UCLA study suggests that consumption of a pomegranate extract may enhance protection of regular sunscreen up to 23%. And topical application of pomegranate extract has been found to inhibit the development of skin cancer in mice.
Continue Learning about Health Value Of Foods