Shrimp is:
low in saturated fat
low in calories
lower in mercury as compared with other fish
contains iron, protein, zinc, B3, vitamin D, selenium, and leptin
It has been found to:
Lower triglyceride levels
Improve LDL to HDL cholesterol levels(it does also increased the LDL cholesterol but since it also increases HDL and improves the overall ratio of the two, it's not totally bad)
Be protective against cancers
Regulate appetite due to its leptin content
8 shrimp plus cocktail sauce has approximately 100 calories
Shrimp are the most widely consumed seafood worldwide and are renowned for their sweet, mild taste, similar to that of lobster --but for a fraction of the cost. A fairly low-mercury option, shrimp are also low in fat and calories. Despite containing dietary cholesterol, they are considerably lower in saturated fat than other kinds of animal protein. Shrimp can also help meet your daily iron requirements.
Since shrimp does contain a high cholesterol content, many people tend to avoid eating this seafood delicacy. Scientific evidence does not seem to justify this, as research studying shrimp intake does not show it to significantly increase LDL (bad) cholesterol levels, while the same research shows it to produce a modest increase in HDL (good) cholesterol levels.

In one clinical study, researchers analyzed the effect of a diet that contained 300 g of shrimp per day to another where the subjects ate two large eggs per day. Results indicated that the shrimp diet did raise LDL (bad cholesterol) levels by 7 percent, but it also raised HDL (good cholesterol) levels by 12 percent. In contrast, the egg diet raised LDL levels by 10 percent and HDL by 7 percent. This shows that the shrimp diet actually lowered ratios of total cholesterol to HDL and LDL to HDL cholesterol more than the egg diet did. Additionally, for people who ate the shrimp diet, levels of triglycerides decreased by 13 percent.

Shrimp, like fish and other shellfish, have been shown to be very beneficial for protecting against heart disease, Alzheimer's disease, and many forms of cancer.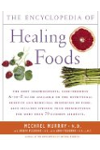 More About this Book
Encyclopedia of Healing Foods
From the bestselling authors of The Encyclopedia of Natural Medicine, the most comprehensive and practical guide available to the nutritional benefits and medicinal properties of virtually everything...
Continue Learning about Health Value Of Foods

A healthy diet is rich in foods with high nutritional value, providing your body with the vitamins, minerals and other food nutrients it needs to protect against disease and maintain a healthy weight. To identify healthy foods, it...
's important to read nutrition labels and know the source of your food. Products advertised as whole-grain, organic or fortified may not necessarily be healthy for you. Find out how to get the most health value from various fruits, nuts, spices, oils and vegetables -- and learn which types of red meat and processed foods to avoid -- with expert advice from Sharecare.
More