Mustard greens, a member of the cruciferous vegetable family, are best known for their anti-cancer effects. This benefit relates to their high content of antioxidant compounds, including vitamins C and E, and carotenes, as well as their high content of the glucosinolates. Mustard greens are also a good food choice for women going through menopause, due to their ability to protect against breast cancer and heart disease, and their high content of nutrients that are supportive of bone health, such as calcium, magnesium, and folic acid.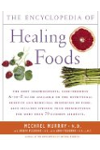 More About this Book
Encyclopedia of Healing Foods
From the bestselling authors of The Encyclopedia of Natural Medicine, the most comprehensive and practical guide available to the nutritional benefits and medicinal properties of virtually everything...
In Icaria, Greece, 1 in 3 people lives to the age of 90, making the Greek island one of the areas designated as a "blue zone," where people enjoy superior longevity. There are also no cases Alzheimer's disease reported there despite many people living to a ripe old age. One of the nourishing foods they enjoy are mustard greens. High in vitamin K (most Americans are deficient in this nutrient), the spicy greens are good for your blood and bone strength. Try them as the Icarians do: boil and then toss with a little virgin olive oil and lemon.
This content originally appeared on doctoroz.com.
Eating mustard greens can help prevent high cholesterol, says diet and disease prevention specialist Dr. William Li. Find out how this tasty vegetable works by watching this video.
Continue Learning about Health Value Of Foods