A compound in avocado -- beta sitosterol -- is reputed to decrease the size of prostate cells without side effects. Even if it doesn't turn out to do that, you've enjoyed a fruit rich in healthy omega-3 fats, and those omega-3s are good for your eyes, heart, and memory.
If you're craving something creamy, look no further. Avocados are loaded with B vitamins, which stress quickly depletes and which your body needs to maintain nerves and brain cells. Their creaminess comes from healthy monounsaturated fats, the same kind that makes olive oil good for your skin. Scoop up the stuff with whole-grain baked chips or raw veggies. If you're watching calories, dip instead of scoop: Two tablespoons have about fifty-five calories.
From The Mind-Beauty Connection: 9 Days to Less Stress, Gorgeous Skin, and a Whole New You by Amy Wechsler.

Neurologist and functional medicine expert Dr. David Perlmutter discusses the health benefits of eating avocados. Watch Dr. Perlmutter's video for important tips and information about the health of your brain.
Commonly believed to be a vegetable, avocados are actually fruit. However, this is not the only surprise surrounding avocados. Avocados are a heart-healthy option, packed with folate, vitamins E, C and B6, potassium and soluble fiber. They also contain heart-healthy monounsaturated fat, as well as nutrients that reduce cholesterol levels, promote healthy vision and potentially protect against cancer.
Avocados can decrease inflammation and pain. These nutrient dense foods have the highest fiber content of any fruit (yes, avocado is a fruit!) and they are filled with vitamins C and E, folic acid, magnesium, and potassium. Sixty percent of the fat in an avocado is monounsaturated, and there is no saturated fat or cholesterol. For those on the low-carb diet, avocados are relatively low in carbohydrates, too, with 14 carbs per whole avocado and 10 grams of fiber.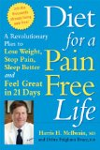 High in monosaturates (unsaturated fatty acids), the unsaturated oil content of avocados is second only to olives among fruits, and sometimes greater. The fat content of an avocado is roughly 20 percent, approximately 20 times that of other fruit. The oils provided by an avocado include oleic acid and linoleic acid, which may help lower cholesterol levels. One study of individuals with moderately high levels of cholesterol, put on a diet high in avocados, showed significant decreases in total cholesterol and LDL cholesterol. They also exhibited an 11 percent increase in healthy HDL cholesterol.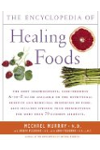 More About this Book
Encyclopedia of Healing Foods
From the bestselling authors of The Encyclopedia of Natural Medicine, the most comprehensive and practical guide available to the nutritional benefits and medicinal properties of virtually everything...
Continue Learning about Health Value Of Foods