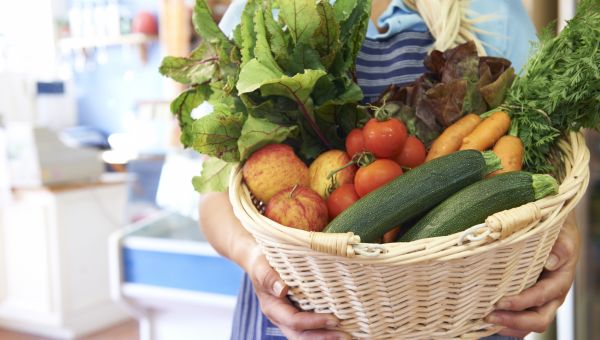 In the 2010 Wimbledon Championship, John Isner and Nicolas Mahut served up the tennis ball for 11 hours and 5 minutes; the longest match ever. (Isner won.) Now that's a lot of servings! And yet, people complain about having to eat nine or more servings of vegetables and fruits a day!
The benefit of nine veggie-serves a day is astounding. Seven servings (not even the nine we recommend) slash your risk of death at any point in time by 42 percent compared to folks who eat one serving a day. Fresh vegetables offer the best protection, each daily serving reduces your overall risk of death by 16 percent (salads reduce risks 13 percent) and each serving of fruit by 4 percent.
But only around 60 percent of you eat four servings of veggies a day at least four days a week. And French fries (your most favorite veggie) don't win you any points!
Here's how you can ace your veggie-serves:
Start smart: At breakfast try sliced tomatoes with 100 percent whole grain toast; butternut squash puree added to oatmeal. Get creative. (one serving)
Snack smart: Midmorning and afternoon grab carrot and celery spears with no-fat, no-sugar-added Greek yogurt or ¼ cup hummus. (one-two servings)
Lunch a bunch: Toss together two cups greens (two servings), ¼ c. tomato (1/2 serving), two tbsp. avocado (1/2 serving), and ¼ c. blueberries (1/2 serving). (three and a half servings)
Dinner—and it's done: Enjoy mixed, steamed veggies (one cup = two servings) with a drizzle of extra virgin olive oil.
Medically reviewed in September 2018.