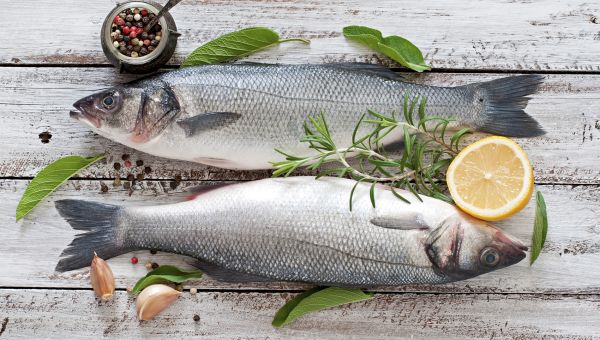 When we saw the headline Fish Consumption Linked to College Education, we thought something sounded, well, a little fishy. Let's face it; it takes more than a couple platefuls of holy mackerel to get into Notre Dame or a cape full of cod to enter Harvard. So what's the reel story?
A 10-year study from University of Pittsburgh netted this information: Scanning the brains of 260 older folks, researchers discovered that those people who had a greater volume of grey matter in areas of the brain that handle memory (it was 4% larger) and cognition (it was 14% larger) were the same folks who ate broiled or baked fish at least once a week. Those brainiacs, it turns out, were also more likely to have a college degree than the folks who were fish-phobic.
The researchers suggest that folks who eat broiled or baked fish often adopt other healthy lifestyle habits and all together they protect the brain from age-related slow-down and dementia. So if you want your first grader to get into a good college -- or you want to protect yourself from cognitive problems later on -- put non-fried fish on your menu at least once a week (they do swim in schools). Make sure that everyone in your family gets at least 30 minutes of physical activity daily and avoid added sugars and syrups, any grain that isn't 100% whole, and trans and saturated fats. Plus, learn something new every day -- then your brain won't be the one that got away.
Medically reviewed in October 2019.