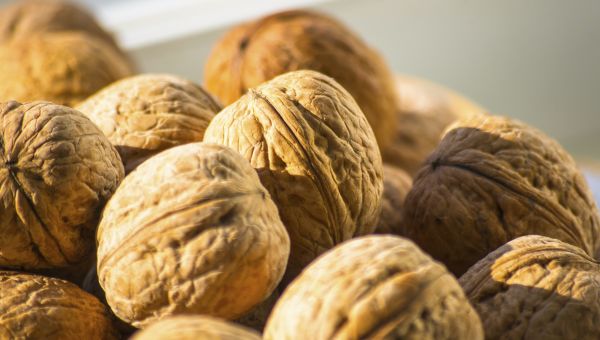 The 1-2-3 Punch of Walnuts
According to 51,188 women ages 20 to 45, who participated in the Nurses' Health Study II, those who did this a couple of times a week prevented weight gain, while women who rarely did this – or just did it less – had a greater incidence of weight gain. What's the "this" we're talking about? The answer is "dietary consumption of nuts." And we say, "Preferably walnuts!"
Walnuts are particularly powerful. They don't just help you maintain a healthy weight. For both men and women walnuts can deliver an additional two-three punch against atherosclerosis and osteoporosis. (Men have traditionally been under-diagnosed for osteoporosis.) And a recent lab study shows that the development of atherosclerosis encourages the loss of bone density. That's because when arteries get clogged with lousy LDL cholesterol, fewer nutrients get to the bones, which means a loss of bone integrity – and that leads to osteoporosis.
But a steady diet of walnuts can get right to the heart of the problem. They provide heart-healthy monounsaturated and polyunsaturated fatty acids, ALA omega-3 in particular, that can reduce levels of lousy cholesterol. Plus, they're a good source of copper. (Copper deficiency is associated with low bone mineral density.)
So eat 'em up – salted, unsalted, raw or roasted. They can help you avoid weight gain, protect against heart disease, maintain bone strength, and many people tell us they relieve joint pain. So get nutty with 1.5 ounces of walnuts and do it more than twice a week.

A healthy diet is rich in foods with high nutritional value, providing your body with the vitamins, minerals and other food nutrients it needs to protect against disease and maintain a healthy weight. To identify healthy foods, it...
's important to read nutrition labels and know the source of your food. Products advertised as whole-grain, organic or fortified may not necessarily be healthy for you. Find out how to get the most health value from various fruits, nuts, spices, oils and vegetables -- and learn which types of red meat and processed foods to avoid -- with expert advice from Sharecare.
More