When it comes to healthy eating for a healthy weight, it's hard to beat an egg. One large egg has about seven grams of protein but only 72 calories. Also, compared to meat, eggs are cheap -- under a dollar for a half dozen. But eggs have been shunned for decades because of their high cholesterol content, which is all in the yolk. Fortunately, numerous studies have cracked the case and the egg's reputation has been cleared. Eggs are actually 25 percent lower in cholesterol than was originally thought (one large egg has 213 milligrams of cholesterol), and they're low in saturated fat (1.5 grams per large egg), which is the real culprit in raising blood cholesterol and clogging arteries.
Eggs are full of protein, vitamins and minerals, and the latest dietary guidelines suggest that the cholesterol in eggs is actually good for you. Watch me explain why eggs are a healthy addition to your diet.
An egg is the most balanced, complete protein food you can eat. A recent review of studies by researchers from the University of Surrey published in the Nutrition Bulletin of the British Heart Foundation showed that eating six eggs a day for six weeks has no effect on cholesterol. Because your body breaks down protein slowly, gradually raising your blood sugar over a period of hours, eating meals and snacks that are high in protein will help you get off the sugar roller coaster.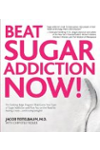 Continue Learning about Health Value Of Foods