Why is there little focus on preventive healthcare in the U.S.?
The healthcare system in the U.S. is better at treating disease than preventing it, says Dr. Judy Salerno, executive officer of the Institute of Medicine. Watch the video to find out why.
Continue Learning about Health and Society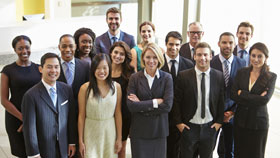 The U.S. population has many disparities in health and well-being when you compare social, economic and environmental conditions. Researchers and scholars are studying ways to improve the nations health as a whole by examining var...
ious factors that influence health and inform public policy. Some academic programs have been designed to establish leaders in the health-care community who recognize these differences and look beyond the traditional spheres for ideas.
More