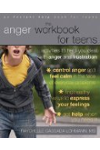 The more that people see violence in the media, the more likely they are to act out aggressively.

Did you know that the level of violent behavior in Saturday morning cartoons is higher than in prime-time television? Children's TV shows depict even more violence than shows for adults do, so from the time you were a young child to today, it's likely that you've watched a lot of anger and aggression on TV shows. And TV is not the only source of exposure to violence. Movies, music videos, video games, newspapers, magazines, and the Internet all contribute to the amount of violence you see.

The fast-paced, intense action may get you involved and hold your attention, but it's actually bad for you. Studies have shown that watching lots of violent shows or playing violent games can cause people to react aggressively.