There are a number of chemical hazards in your home and community. Dangerous chemicals are transported throughout the United States in airplanes, trains, and trucks. Sometimes the vehicles are marked, but not always. We always need to think about scene safety when we come upon an accident or a spill in our community. Exposure to some chemicals can cause lifelong side effects.
If you are sprayed with a chemical of any kind, you should remove the contaminated clothing as soon as possible. The clothes should be bagged and all clothing should be removed (including personal items, jewelry, underwear, etc.). Most U.S. hospitals are prepared to help you remove these clothes and wash with soap and water at the entrance to the emergency room to ensure that the emergency department of the hospital does not become contaminated with the dangerous chemical agent. Often plastic gowns are used to maintain modesty until showers can be set up or prepared.
For more information on hospital decontamination, visit www.unmcheroes.org.
Tens of thousands of chemicals are used commercially in the United States, with new ones being introduced each year. The vast majority of them have not been tested for potential ill effects, especially in combination— yet they are part of our food, water, air, clothing, homes, and workplaces. The global distribution of persistent and potentially-harmful chemicals contaminates the industrialized and developing countries, as well as the earth's Polar Regions.
The amount of toxic chemicals present in a human body at a given time is called the body burden. Our bodies respond to the combined load of environmental influences from various sources.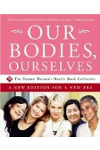 Continue Learning about Health and Society