The opioid crisis, new hope for cancer treatment and other huge health news that caught our attention.
1 / 11
By Sara Altshul and Kristen Sturt
2017 was a year of sensational health stories.
Nature had her way with us, delivering catastrophic storms in the South and blazing wildfires in the West. Women's secret sexual harassment stories went viral, and as a result, the perpetrators—including many famous, powerful men—were finally held accountable. Heartbreaking mass shootings became so frequent that some experts worried we've become numb to them.
On the bright side, amazing new technology made tracking our health easier, a total eclipse of the sun brought Americans together and death rates from heart disease, cancer and HIV all dropped.
What other health news piqued our collective interest this year? Here's a look at the stories that most impacted our lives in 2017.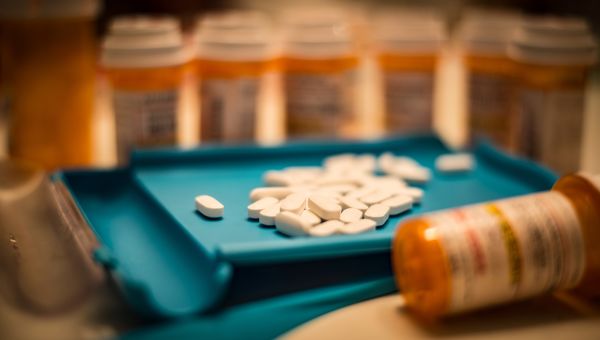 2 / 11

The Opioid Epidemic Escalates

"We are currently dealing with the worst drug crisis in American history," President Trump claimed on October 26, the day he declared the opioid epidemic to be a public health emergency. And though the crisis is far from over, he may be right.

Upwards of 33,000 people died of opioid overdoses in 2015, according to the Centers for Disease Control and Prevention (CDC). That number spiked to about 42,000 in 2016, and is expected to rise again when 2017 is accounted for. Drugs kill more than 170 Americans every day—with opioids making up most of that—and the crisis is responsible for driving down American life expectancy.

It's not just a prescription problem anymore, either; this year, due to their lower cost and more powerful high, illegally manufactured synthetic opioids like fentanyl and carfentanil increasingly became the drugs of choice, robbing addicts of their money, health, families, friends and often, their lives.

Government and local authorities are beginning to address the problem, but it may be years before we're out from under water—at least if 2017 was any indication.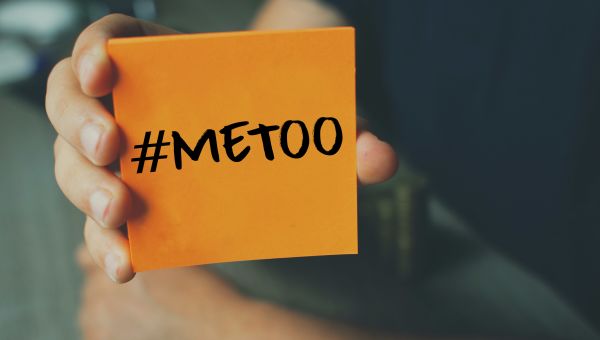 3 / 11

#MeToo Brings Sexual Misconduct to Light

On October 5, The New York Times published an article about Hollywood mogul Harvey Weinstein, in which several women accused him of serious sexual misdeeds.

Days later, to raise awareness of sexual trauma, actress Alyssa Milano tweeted #MeToo, a hashtag created by activist Tarana Burke. Overnight, Milano's tweet garnered 53,000 comments, many of which detailed painful stories of harassment, abuse and assault. Within 48 hours, #MeToo was tweeted nearly 1 million times, with 12 million people sharing or reacting to it on Facebook.

And with that, the floodgates opened. More and more abusers were exposed—including prominent actors, politicians, chefs and businessmen—and #MeToo blossomed into a movement.

Now, we're beginning to understand the consequences of sexual abuse and harassment—including its effects on mental and physical health. The question for the future remains: what do we do about it?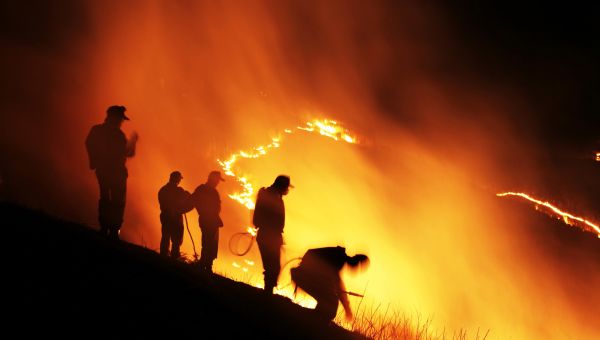 4 / 11

Hurricanes and Wildfires Devastate the US

Each year, the US is subject to thousands of weather-related events—floods, storms, tornadoes—you name it. But even with all that, 2017 stuck out for some particularly destructive natural disasters.

In late August, Hurricane Harvey rammed into Texas, causing massive floods in Houston, the fourth most-populated city in the country. Days later, Hurricane Irma devastated the Caribbean, leveling entire islands. And near the end of September, Hurricane Maria left Puerto Rico scrambling. Months later, much of the island remains without power, and it's estimated over 1,000 died as a result of the storm.

In the western US, massive wildfires in Washington, Montana and California killed dozens, burned down hundreds of homes and cost local economies billions of dollars—and they're not done yet. The fires in California are still going.

The National Oceanic and Atmospheric Administration (NOAA) notes that many of these disasters are likely linked to weather and climate change. Their long-term effects on personal health and the environment may not be known for years. But odds are, they won't be pretty.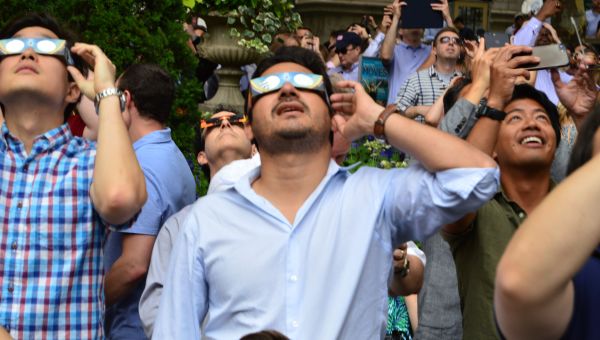 5 / 11

Eclipse Mania Takes Over

For one day in the late summer of 2017, it seemed like we really all could just get along. On August 21, in towns and cities from Oregon to South Carolina, some 215 million of us stopped in our tracks to watch a rare total eclipse of the sun. That's two-thirds of the population!

Neighborhoods across the country staged spontaneous block parties, and friends and family shared the special glasses needed to safely watch the spectacle. And while NASA says there's no evidence eclipses have significant physical effects on us, be sure to protect your eyes—and get ready to party—on April 8, 2024, when the next total eclipse hits the US.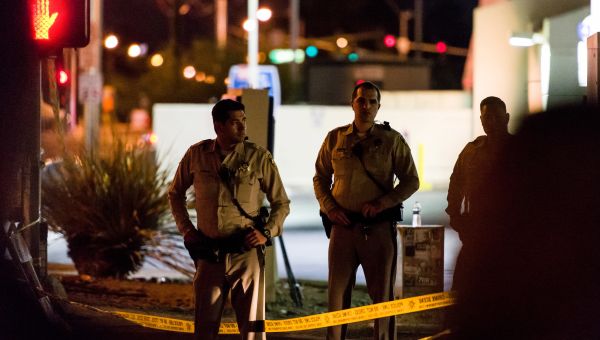 6 / 11

Mass Shootings Kill Hundreds

As of mid-December 2017, well over 500 people had been killed, and nearly 2000 were injured, in US mass shootings. More than 100 of the victims were children.

You may not have registered all of these tragedies, because many are reported only locally—especially when no one is killed. But others, like the massacre in Las Vegas (pictured) and the church shooting in Sutherland Springs, Texas, make national headlines.

Health-wise, mass shootings exact a terrible toll. The dead, the injured and their families and friends pay a painful price, as do first responders and medical teams who care for them.

Even if you're not directly associated, you might find yourself experiencing shock, sorrow, rage, fear and grief. You might even have trouble sleeping or concentrating, says the American Psychological Association (APA), who suggests limiting your news intake, talking about the incident and taking care of yourself. It will help you manage your feelings—and prepare for the next, inevitable catastrophe. 7 / 11

The Battle Over Health Care Intensifies

As 2017 dawned, Congress turned to one of newly-inaugurated President Trump's leading campaign promises: to repeal and replace the Affordable Care Act (ACA), the 2010 law designed to overhaul the American healthcare system. The political battle that surrounded the process was fierce, and by summer, Senate Republicans all but admitted they'd lost the fight.

By mid-December, things changed. A repeal of the individual mandate requiring Americans to have insurance was included in the Tax Cuts and Jobs Act of 2017, which passed both houses of Congress. Experts believe the move could destabilize the ACA, though the battle will continue in the years to come.

That wasn't all on the political front: Congress left the Children's Health Insurance Program (CHIP) unfunded for months, jeopardizing care for 9 million children across the country. The 20-year old program covers kids whose parents earn too much to qualify for Medicaid, but can't afford other health options to protect their children. It's status remains the object of much debate. 8 / 11

CAR T-Cell Therapies Give Cancer Patients New Hope

Hope for treating certain forms of deadly cancers came in 2017, when two CAR T-cell therapies were approved by the Food and Drug Administration (FDA). One treatment targets children with a potentially fatal form of blood cancer known as acute lymphoblastic leukemia (ALL). The other treatment is for advanced lymphomas in adults.

Trials for the CAR T-cell therapy for children's ALL, which is the most common cancer in kids, had been particularly promising. In one study, all signs of cancer disappeared in 27 of the 30 patients treated, with many of the children continuing to show no signs of cancer long after treatment.

That said, the treatment comes with a breathtaking price tag: Novartis, the drug company that makes a CAR T-cell therapy called Kymriah, was priced at $475,000 for a single infusion.

Still, as the therapies evolve, the cost may come down—and the future of treatment remains promising, and wide open.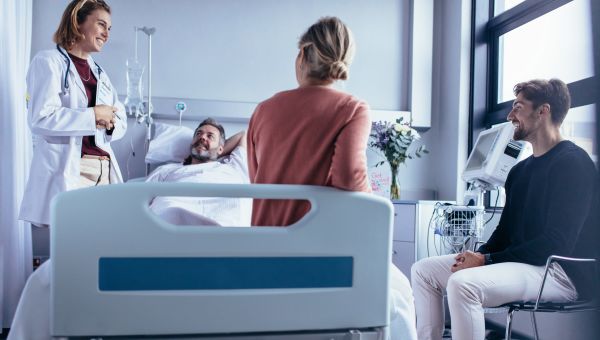 9 / 11

Cancer and Heart Disease Rates Inch Down, Overdoses Spike

Late in the year, the Centers for Disease Control and Prevention (CDC) gave us good news and bad news about US health trends. On the bright side, death rates for heart disease, cancer and HIV were all down compared to the previous year.

Still, the overall mortality rate increased, noted the CDC. The surge in deaths was largely due to drug overdoses—mostly opioid-related—which have skyrocketed in a relatively short period of time.

As a result of the opioid crisis, the US life expectancy dropped for the second year in a row, to 78.6 years. 10 / 11

Health Tech Keeps Evolving

Science fiction became fact in 2017 for wearable—and swallowable—tech health devices.

In November, the Food and Drug Administration (FDA) approved Abilify MyCite, a drug that treats schizophrenia and manic episodes in bi-polar disorder, and also acts as an add-on treatment for depression. The pills contain a sensor that sends a message to a user-worn patch, to track whether they've taken the drug. Patients can allow caregivers and doctors access that info online.

Speaking of patches, they're the next big thing in digital health trackers—or, programs that measure heartrate, blood pressure, sleep, stress levels and weight. Patches scan your body 24/7, sending data to your smartphone, and they may help prevent chronic diseases like diabetes or heart disease, say experts. Plus, they're relatively affordable.

Other patches that can detect disease or changes in your health are currently available or in development. One from Lief Therapeutics hopes to helps you monitor and control stress levels. It raised $405,000 of its $50,000 goal on Kickstarter.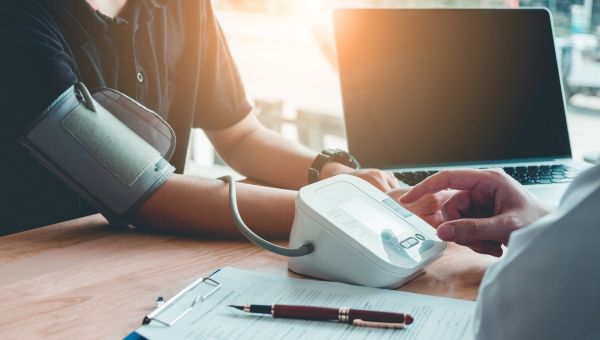 11 / 11

Millions Suddenly Develop High Blood Pressure

A reshuffling of guidelines by the American Heart Association in November meant that 103 million Americans are now considered to have high blood pressure, or hypertension. Before the revamp, a reading of 140 mm/Hg for systolic blood pressure and 90 mm/HG for diastolic meant you were hypertensive. Now, it's if you have over 130 mm/Hg systolic or 80 mm/Hg diastolic.

Those weren't all the stories that made waves in 2017. Rounding out the countdown:
The new shingles vaccine. Shingles is a nasty, painful rash that can morph into a chronic painful nerve condition. In 2017, the FDA approved a new, more effective anti-shingles vaccine, Shingrix, for adults 50 and older. It's now preferred over the older vaccine, Zostavax.
Weird internet contests. Though some online challenges are silly and harmless, others can be dangerous. Three of the worst include the Cinnamon Challenge, the Backpack Challenge and the Hot Pepper Challenge, which has actually sent participants to the hospital. Bottom line: Think before you attempt.
Is activated charcoal all that? When something starts turning up in supplements, smoothies, cosmetics, deodorants, digestive aids, teeth whiteners and more, you've got to ask if it works—and it does, at least in the ER as an antidote for certain drug overdoses. However, according to Consumer Reports, science doesn't support its use in other preparations. As a stomach aid, experts say it may cause vomiting or diarrhea.
Continue Learning about Health and Society