Some hospitals have special programs for people who need surgery but do not have insurance and cannot afford to pay for needed services at the time of surgery. Check with your local hospitals to see if you qualify for free or discounted services. The amount of money you earn may be used to determine if services are free or discounted. If you are given a payment plan, be sure to understand how much you will owe the hospital and the physicians involved in your surgery.
Continue Learning about Health and Society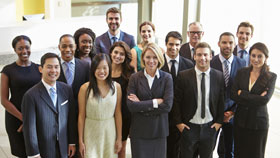 The U.S. population has many disparities in health and well-being when you compare social, economic and environmental conditions. Researchers and scholars are studying ways to improve the nations health as a whole by examining var...
ious factors that influence health and inform public policy. Some academic programs have been designed to establish leaders in the health-care community who recognize these differences and look beyond the traditional spheres for ideas.
More