Sometimes it feels like the only health news getting attention is the bad news. Every time you pick up the newspaper, you read a stat or story that seems depressing: Another case of Alzheimer's. Diabetes rates are skyrocketing. Americans are fatter than Donald Trump's wallet. The effect? Eventually, it seems so depressing that you avoid health news and information the way polar bears avoid Fiji. Yes, this country has some serious health problems to address, but they are only one side of the story.

How about some good news?

For starters, look at the average life expectancy: 47 in 1900 and nearly 80 in 2000. A lot of credit for these extra 33 years goes to public health and organized medicine, but hey, statistics show that we're going to live a long time.

Maybe the most impressive stats are these: Although the rest of the world thinks we have the corner on obesity, signs may show we're changing. From 1966 to 1996, the number of Americans who engaged in regular physical activity decreased by 1 percent every year. But from 1996 to 2002, the amount of physical activity grew 1 percent every year. (Okay, that's only six years, but we're looking on the bright side here.)

Smoking prevalence has decreased from 50 percent of the adult population in 1970 to 27 percent in 2000. And the people with high blood pressure who went untreated fell from 80 percent in 1970 to 43 percent in 2000.

What does this all mean? Although we're not perfect, we are making progress.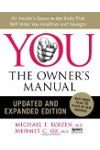 Continue Learning about Health and Society