There is currently a great concern about our water supply. It is becoming increasingly difficult to find pure water. Most of our water supply is full of chemicals, including not only chlorine and fluoride, which are routinely added, but a wide range of toxic and organic compounds and chemicals, such as PCBs, pesticide residues, nitrates, and heavy metals such as lead, mercury, and cadmium. It is estimated that lead alone may contaminate the water of more than 40 million Americans.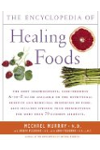 More About this Book
Encyclopedia of Healing Foods
From the bestselling authors of The Encyclopedia of Natural Medicine, the most comprehensive and practical guide available to the nutritional benefits and medicinal properties of virtually everything...
Continue Learning about Health and Society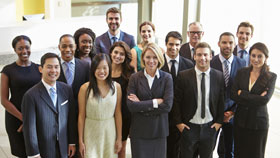 The U.S. population has many disparities in health and well-being when you compare social, economic and environmental conditions. Researchers and scholars are studying ways to improve the nations health as a whole by examining var...
ious factors that influence health and inform public policy. Some academic programs have been designed to establish leaders in the health-care community who recognize these differences and look beyond the traditional spheres for ideas.
More