Water supplies the volume you need in pregnancy for all the extra tasks your body performs.
By the end of the second trimester a pregnant woman has almost 150% of the blood volume of a non-pregnant woman. She notices the extra volume as engorged blood vessels in the nose, causing a natural stuffiness, and in almost constant thirst. The thirst is a good sign, encouraging her to support the extra liquid volume.
Water is an excellent choice for the needed liquids because it doesn't add any empty or valuless calories to your diet. If you don't like plain water, consider adding a small amount of lemon juice.
Drinking water is important for a pregnant woman's overall health and that of the developing baby. Good hydration is important to maintain healthy amniotic fluid around the growing baby. Furthermore, dehydration has been linked to an increased risk for pre-term labor.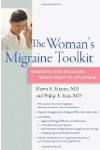 Continue Learning about Health & Pregnancy
One common myth is that when you are pregnant, you should be eating for two people. The truth is that you should be eating a healthy amount of fruit, vegetables, and meat high is omega-3s. If you up your caloric intake by 300 a da...
y, you will be eating plenty of food for both you and your baby. Along with taking prenatal vitamins, you should also continue you exercise and remain active during your pregnancy. Consult with your doctor for pregnancy approved exercising.
More